Shriram Transport Finance Co. Ltd. Fixed Deposit interest rate up to 10.42% p.a.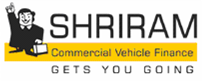 Company Profile
Shriram Transport Finance Company was established in 1979. It is part of Shriram group of companies. The issuer is registered as a deposit taking NBFC with RBI. A report by D&B and CRISIL named the company as the largest asset financing NBFC in India. The companys activities comprise financing for passenger commercial vehicles, multi-utility vehicles, three wheelers, tractors, construction equipment, ancillary equipment and vehicle parts. The company also provides working capital facility for First Time Users and Small Road Transport Operators and ancillary financial services. The company has recently forayed into new lines of business like equipment finance and stock yard services. The company has a widespread network of 488 branches across India.
CRISIL: FAAA/Stable
ICRA: MAA+/Stable
Who can apply / invest ?
HUF / Individual / Trust / Firms / Corporate / Senior Citizen / Minor.
General Terms & Conditions
1] Non Cumulative – Interest Payable Monthly/Quarterly / Half Yearly / Yearly.
2] Minimum amount of deposit to be accepted is Rs. 25,000/- and in multiples of Rs. 1,000/-.
3] Additional 0.25% p.a. rate for Sr. Citizen.
4] Nomination facility available.
5] Interest Payment will take place through NECS / NEFT / Post Dated Warrants.
6] Fixed Deposit Receipt(FDR)/Certificate will be dispatched directly to the depositor by registered post /courier service at the address provided in the application form within 08(eight) weeks or such extended period as may be decided by Company, from the date of DD/cheque realisation.
Important Information (Instructions)
Attach Following Document Along With The Application Form:-
1] Self attested copy of PAN Card and address proof, Photo (all the applicants in case of joint applications).
2] Signature of all applicants on the application form.
3] At par A/c Payee Cheque / DD (payable at Pune) should be drawn in favour of "SHRIRAM TRANSPORT FINANCE COMPANY LIMITED".
4] One cancelled cheque (for ECS).
5] Send your application form on our address.
6] The Acknowledgement copy will be sent by Email / Post.
7] Keep photocopy of application form for your record.
8] Free Home Service is available.*
For Renewal of Deposit
Send us below mentioned documents along with the Original FDR
1] Stick Rs.1 Revenue stamp on the back side of fixed deposit receipt and across Signed by all depositors.
2] Signature of all applicants on the application form.
3] Self attested copy of PAN Card , address proof and photo (all the applicants in case of joint application)
4] One cancelled cheque (for ECS).
Interest Rate %
Shriram Transport Finance Fixed Deposit Interest Rates
| Period | Yearly | Half Yearly | Quarterly | Monthly | Cumulative Yield | Maturity Value Rs. 5000 |
| --- | --- | --- | --- | --- | --- | --- |
| 1 Year | 8.25% | 8.08% | 8.00% | 7.95% | 8.25% | 5,413 |
| 2 Year | 8.50% | 8.33% | 8.25% | 8.19% | 8.87% | 5,887 |
| 3 Year | 8.50% | 8.33% | 8.25% | 8.19% | 9.25% | 6,388 |
| 4 Year | 8.75% | 8.57% | 8.48% | 8.42% | 9.97% | 6,994 |
| 5 Year | 8.75% | 8.57% | 8.48% | 8.42% | 10.42% | 7,605 |
Profit & Dividend
Shriram Transport Finance Profit & Dividend [ in Lacs]
| Years | Profit Before Tax | Profit After Tax | Dividend |
| --- | --- | --- | --- |
| 2015 | 184238.81 | 123780.98 | 100% |
| 2014 | 182804.26 | 126420.77 | 70% |
| 2013 | 201619.11 | 136062.01 | 70% |
| 2012 | 188091.02 | 125744.96 | 25% |
| 2011 | 184892.76 | 122988 | 65% |
| 2010 | 132459.12 | 87311.74 | 60% |
Shriram Transport Finance Company Ltd. stfc Fixed Deposit intermediary (IFA) pune, Shriram Transport Finance Company Ltd. stfc Fixed Deposit Advisors pune, Shriram Transport Finance Company Ltd. stfc Fixed Deposit Distributors pune, Shriram Transport Finance Company Ltd. stfc Fixed Deposit Brokers pune, Shriram Transport Finance Company Ltd. stfc Fixed Deposit Consultants pune, Shriram Transport Finance Company Ltd. stfc Fixed Deposit Agents pune
Shriram Transport Finance Company Ltd. stfc Fd intermediary (IFA) pune, Shriram Transport Finance Company Ltd. stfc Fd Advisors pune, Shriram Transport Finance Company Ltd. stfc Fd Distributors pune, Shriram Transport Finance Company Ltd. stfc Fd Brokers pune, Shriram Transport Finance Company Ltd. stfc Fd Consultants pune, Shriram Transport Finance Company Ltd. stfc Fd Agents pune