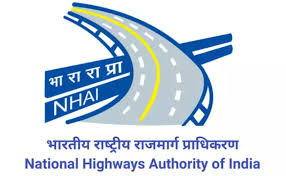 NHAI Bond Details
| | |
| --- | --- |
| Issuer | National Highways Authority of India (NHAI) 2016-17 |
| Period / Maturity: | 3 years from Deemed Date of Allotment |
| Interest(Coupon) rate: | 6.00% payable annually. till 30 Nov 2016, 5.25% from 1st Dec 2016 onward. |
| Interest Payment | Annual |
| Interest Payment | Annually On 1st April and Final Interest at the time of Maturity by NEFT/RTGS. |
| Credit Rating | "CRISIL AAA/Stable" by CRISIL Ltd |
| Issue Opens on / Date of Start | 08.04.2016 |
| Issue Closes on / Date of Closure | 31.03.2017 |
| Deemed Date of Allotment | Last day of each month for application money cleared and credited in collection account |
| Face Value Rs./Bond | Rs. 10000/- per Bond |
| Issue Price Rs. /Bond | Rs. 10000/- per Bond |
| Minimum Investment / Application Size Rs. | One Bond of Rs. 10,000/ |
| Maximum Investment Rs. | 500 Bonds of Rs. 10,000/- each (Rs. 50,00,000 ) subject to conditions as specified in Sec 54EC of Income Tax Act |
| TDS / Tax Benefit:/Taxation | Income Tax Act 1961 and NHAI Act. No TDS from Domestic investors.(Interest Taxable) |
| Mode of Subscription: | 100% on application |
| Transferability | The Bonds are non-transferable, non-negotiable and cannot be Offered as a security for any loan or advance |
| Maturity / Redemption AMT (Rs. Per bond) | Bonds will be automatically redeemed by NHAI on maturity, without the surrender of Bond Certificate(s) and the proceeds would be paid by cheque or NECS/ECS. |
| Maturity / Redemption Date | Bonds will be automatically redeemed after 3 years by NHAI on maturity, without the surrender of Bond Certificate(s) and the proceeds would be paid by cheque or NECS/ECS |
| Closure of Issue | The issue is open on-Tap Basis and will close on March 31, 2017 at the close of the banking hours or on achieving of ceiling limit of Rs.5,000 Crore without any further notice or at a date as may be decided by NHAI at its absolute discretion |
Application Process and Form Submission/Collection Centers

Take print of the Application Form A4 paper size.
Attach following document along with the application form : –
1] PAN Card Photo Copy self-attested by applicant.
2] Address Proof Photo Copy self-attested by applicant.
3] One Cancelled Cheque copy.(for ECS/RTGS/NEFT payment of Interest /Maturity Amount.)
4] Payment Cheque / DD should be drawn in favour of "National Highways Authority of India"
5] On First come First Serve Basis
6] Keep photocopy of application form for your record.
7] You can send your Application along with above document to below mention address:-
Sanriya Investment Advisors Pvt. Ltd., Kamdhenu, 2nd Floor, Opp. Prakash (MSEB Office) Bhavan, Next to Bank of Baroda, Near Chattushringi Temple, above Tribes India, Senapati Bapat Rd, Shivajinagar, Pune, Maharashtra 411016, Mo.No.9822403407
8] OR Submit / deposit your application form in Listed/ Design Bank Branches. (Find attached list below, Search for your city)
9] You need to carry properly filled application forms, submission centers do not provide application forms, only accept the forms and provide acknowledgement.
10] The Acknowledgement copy will suffice your taxation purpose.
11] Bond Certificate/ Letter of Allotment:-NHAI will issue the Bond Certificates within 2 months from the deemed dated of allotment or such extended period as may be decided by NHAI.
12] The actual bond will reflect in your demat account within 8-12 weeks' time form date of allotment.
13] To record and track the status/allotment of your application form, send us the soft copy Application Form/ Acknowledgement Slip to above address.
14] Your Application Number should be your mobile no.
15] All application must have Broker Code: SSL-149 (SBI Cap Sec), Sub Broker Code: 7350200256.
16] Free Home Service available *
17] Ask for service, not for brokerage/commission/pass back/rebate, we don't entertain such kind of people.
NHAI Capital Gain Bond Applications Submission Centres. Search Your City
City
Bank Address
Abu Road
IDBI Bank Ltd., CMS Desk, Shree Sai Tower, Near Sai Baba Temple, Abu Road, Sirohi-307026 -
Agartala
IDBI Bank Ltd. , IDBI Bank Ltd., CMS Desk, Chapala Villa, Airport Road, Kunjaban P.O. Agartala Tripura – 799 006
Agra
Axis Bank : Anupam Plaza II, Sanjay Place
Agra
HDFC Bank Ltd., Civil Lines
Agra
ICICI Bank: Shanta Tower, Sanjay Place,
Agra
IDBI Bank Ltd, Hall No. H 2, Ground Floor, Padamdeep Tower, G 10 / 8 Sanjay Place, Agra – 282002
AGRA
SBICAP SECURITIES LTD., C/O SBI MAIN BRANCH, CHHIPITOLA, AGRA - 282001, UTTAR PRADESH.
Ahmedabad
Axis Bank : Law Garden, Ellis Bridge,
Ahmedabad
Canara Bank : Narin Chamber, Ashram Road
Ahmedabad
HDFC Bank Ltd.: Near Mithakhali Six Raod,Navrnagpura
Ahmedabad
ICICI Bank: JMC House, Ambawadi,
Ahmedabad
IDBI Bank Ltd, IDBI Complex, Lal Bungalows Off. C.G. Road, Ahmedabad – 380006
AHMEDABAD
SBICAP SECURITIES LTD., 2nd FLOOR, "NIRMAN", BESIDES JYOTI PLAZA, NR. SHYAMAL CROSS ROAD, SATELLITE, AHMEDABAD – 380015.
AHMEDABAD
SBICAP SECURITIES LTD., C/O STATE BANK OF INDIA, 1ST FLOOR, MODI ARCADE, NEAR RLY STATION, MANINAGAR (WEST), AHMEDABAD - 380008, GUJARAT..
Ahmedabad
Syndicate Bank : Neptune Tower, Ashram Road,
Ahmednagar
Canara Bank : Burudgoan Road
Ahmednagar
HDFC Bank Ltd.: Ambar Plaza, Station road
Ahmednagar
IDBI Bank Ltd., CMS Desk,210, Palashikar Building,Near Shami Ganpati,Delhi Gate,Ahmednagar- 414001
Aizawal
IDBI Bank Ltd., CMS Desk , Lalthuama Building, E-16, Chanmari, Ramhlum Road, Aizwal, Mizoram – 796007
Ajmer
Canara Bank : M.G. Marg HDFC Bank Ltd.:
Ajmer
HDFC Bank Ltd. Rajasthan Patrika Building,
Ajmer
IDBI Bank Ltd,Shankar Palace Opp. City Power House Jaipur Road, Ajmer – 305001
Akluj
IDBI Bank Ltd., CMS Desk,Mahavir Building,Mahavir Path,Post Box No. 3, Akluj, Tal : Malashiras,Dt-Solapur,
Akola
Canara Bank : M.G. Road
Akola
HDFC Bank Ltd.: Sethi Heights, Opp. Zilla Parishad
Akola
IDBI Bank Ltd., Alsi Complex, Opp. Open Theatre, P.B.No. 66, Tajna Peth, Akola – 444001
Alibaug
IDBI Bank Ltd., CMS Desk, Old Prajakta Hotel, Rewas Road, Near S.T.Stand, Taluka – Alibaug, Dist
Aligarh
Canara Bank : Gandhi Marg
Aligarh
HDFC Bank Ltd.: Bhalla Complex Ramghat Road
Aligarh
IDBI Bank Ltd., CMS Desk, Liberty Plaza, Kishanpur Tirala, Ramghat Road, Aligarh – 202001,
Allahabad
Axis Bank : M.G. Marg, Civil Lines,
Allahabad
HDFC Bank Ltd.: Sardar Patel Marg Civil Lines
Allahabad
IDBI Bank Ltd. , IDBI Bank Ltd., CMSDesk, Jeevan Prakash Building,172 A/40, M.G.Marg, CivilLines, Allahabad Uttar Pradesh -211 001
Allahabad
Syndicate Bank: Sardar Patel Marg, Civil Lines (Tel.2610854),
Alleppey
IDBI Bank Ltd., CMS Desk, Sriranga soudham, Opp TD school, Near Medical College, Allapuzha
Almora
IDBI Bank Ltd., CMS Desk, First Floor, Konark Hotel, The Mall, Almora – 263601 – Uttarakhand
Alwar
HDFC Bank Ltd.: Bhagat Singh Circle,Opp.UIT
Alwar
IDBI Bank Ltd., CMS Desk, 18, Lajpat Nagar, Vijay Mandir Road, Alwar – 301 001. Rajasthan
Amalner
IDBI Bank Ltd., CMS Desk, New Plot Opp. White Bldg. Bhagwat Road, Amalner, Dt.Jalgaon,
Ambala
Axis Bank : Jagadri Road
Ambala
Canara Bank : Cantt Branch,
Ambala
HDFC Bank Ltd.: Nicholson Road
Ambala
IDBI Bank Ltd., CMS Desk, 169/2, Raj Market, Ambala Cantt -133001
Ambikapur
IDBI Bank Ltd., CMS Desk, Benaras Chowk, Ambikapur, Chhattisgarh – 497001
Amravati
HDFC Bank Ltd :Rasik Plaza , Morshi Rd , Jaystambh Chowk ,
Amravati
IDBI Bank Ltd.,Tank plaza, 1st floor ,ambadevi Road, Amrawati – 444601
Amreli
HDFC Bank Ltd.: Manekpara Main Road
Amreli
IDBI Bank Ltd., CMS Desk, Ground Floor, C.S.Tika No. 21, Station Road, Sanghani Auto Agency, Amreli – 365601
Amritsar
Axis Bank : Kennedy Avenue, Court Road
Amritsar
Canara Bank : D.S Mkt,
Amritsar
HDFC Bank Ltd.: 26 Kennedy Avenue
Amritsar
ICICI Bank: M.C International The Mall
Amritsar
IDBI Bank Ltd, 9, Deep Complex, Court Road,Amritsar – 143001
AMRITSAR
SBICAP SECURITIES LTD., C/O SBI MAIN BRANCH, TOWN HALL, AMRITSAR - 143001, PUNJAB.
Amroha
IDBI Bank Ltd., CMS Desk, Transport Chauraha, T.P. NAGAR CHAWK, Joya Road, Amroha – 244221 -
Anand
HDFC Bank Ltd.: Sanket Complex, Grid Cross Road
Anand
IDBI Bank Ltd CMS Desk, P.K.Chambers, Amul Dairy Road, Anand, Gujarat – 388001
Anantapur
IDBI Bank Ltd., CMS Desk, 1st Floor, 14-309, Sreeram Enclave, Railway Fedder Road, Anantapur -
Angamaly
IDBI Bank Ltd., CMS Desk, S P Tower, Near Little Flower Hospital, M C Road, Angamaly, Ernakulam – 683572
Ankleshwar
HDFC Bank Ltd.: HDFC Bank Ltd., GIDC Estate, S.A.Motors Building, Old Ankleshwar Highway
Ankleshwar
IDBI Bank Ltd., CMS Desk, Ganesh Agency Building, Near Kanmal Shopping, Old Nh-8, Ankleshwar – 393 002,
Asansol
Axis Bank : Sen Raleigh Road,
Asansol
HDFC Bank Ltd.: P.C Chatterjee Market , Rambandhu Talaw
Asansol
IDBI Bank Ltd., CMS Desk, Shree Apartment, Burnpur Road, Opp Sarat Mancha, Asansol – 713304, West
ASANSOL
SBICAP SECURITIES LTD., C/O STATE BANK OF INDIA, ASANSOL BRANCH, BIJOYPAL SARANI, ASANSOL – 713304, KOLKATA, WEST BENGAL.
Aurangabad
Axis Bank ; Adalat Road, Near Kranti Chowk
Aurangabad
HDFC BANK LTD. Divekar Plaza, Railway Station Road,Padampura
Aurangabad
IDBI Bank Ltd, Raghbir Chambers, Vidya Nagar Jalna Road Aurangabad – 431003
Bagalkot
HDFC Bank Ltd.: Opp:Railway Station
Bagalkot
IDBI Bank Ltd., CMS Desk, Laxmi Complex, TP No: 82, Ward No: 10, Near Vasavi Talkies,Station Rd, Bagalkot Pin : 587 101
Bahraich
IDBI Bank Ltd., CMS Desk, Tripathi Complex, Opp.T.B.Hospital, Police Line Road, Bahraich -
Balasore
HDFC Bank Ltd.: F.M.Circle,Balasore
Balasore
IDBI Bank Ltd., CMS Desk, F.M. Circle, Near Banjara Hotel, Balasore – 756001 – Orissa
Ballia
IDBI Bank Ltd., CMS Desk, Near Hotel Ashoka Palace, Kotwali Road, Harpur, Ballia-277001 -
Balugaon
IDBI Bank Ltd., CMS Desk, Sree Sai Complex, Main Road, NH-5, Balugaon, Dist: Khurda, Orissa -
Balurghat
IDBI Bank Ltd., CMS Desk, College More,Op. Dist. Library, Adj BalurghatMunicipal Office, Dist : Dakshin Dinajpur, Balurghat -733101 – West Bengal
Banga
IDBI Bank Ltd., CMS Desk, Mukandpur Road, Banga – 144505, Punjab.
Bangalore
Axis Bank : No. 9, M. G. Road;
Bangalore
Canara Bank : Town Hall , Jayanagar 4th Block,
Bangalore
HDFC Bank Ltd.: "SALCO CENTRE" # 8/24, Richmond Road
Bangalore
ICICI Bank: Commis-Sariat Road,
Bangalore
IDBI Bank Ltd CMS Desk, 58 IDBI House, Mission Road, Bangalore – 560027
BANGALORE
SBICAP SECURITES LTD.,3rd FLOOR, C/O SBI INDIRANAGAR BRANCH, NO.-2987,12th MAIN ROAD, HAL 2nd STAGE, INDIRANAGAR,BANGLORE - 560008,KARNATAKA.
BANGALORE
SBICAP SECURITIES LTD LTD., 1ST FLOOR, C/O SBI KORAMANGALA PBB BRANCH,NO.472, AVS COMPLEX, 4TH BLOCK, KORAMANGALA,BANGALORE-560034, KARNATAKA.
BANGALORE
SBICAP SECURITIES LTD., C/O. SBI LHO CAMPUS, BEHIND SPB BRANCH, ST. MARKS ROAD, BANGALORE - 560001, KARNATAKA .
BANGALORE
SBICAP SECURITIES LTD., C/o. SBI MALLESHWARAM BRANCH, 2ND FLOOR, NO.143, MARGOSA ROAD, 8TH CROSS, MALLESHWARAM, BANGALORE-560003.
BANGALORE
SBICAP SECURITIES LTD., Pragathi Mansion, No.30, Ground Floor, DVG Road, BASAVANGUDI, BANGALORE - 560004, KARNATAKA.
Bangalore
Syndicate Bank: 2nd Cross, Gandhi Nagar,
Bankura
IDBI Bank Ltd., CMS Desk, Bankura-Raghunathpore Road, Beside Mashjid, Machantala, Post and Dist- Bankura, Bankura – 722101
Banswara
IDBI Bank Ltd., CMS Desk LIC Building, Ground Floor, Near Ambamata Temple, College Road, Banswara, Rajasthan – 327001
Baramati
IDBI Bank Ltd., CMS Desk,Vaidya Pratishtan Bldg,Cinema Road,Indapur Chowk P B NO.19,Pune,Maharashtra,Baramati
Bardoli
Axis Bank: Manchhada, Sankskruti Bbhawan
Bardoli
HDFC Bank Ltd.: Station Road,Sardar Baug
Bardoli
IDBI Bank Ltd., CMS Desk, Patel Hardware Building, Opp Rajput Mall, M.G.Road, Bardoli – 394602 -
Bareilly
Axis Bank: 148, Civil Lines
Bareilly
Canara Bank : Civil Lines
Bareilly
HDFC Bank Ltd.: Krishna Place, Civil Lines
Bareilly
IDBI Bank Ltd CMS Desk, 146, Civil Lines, Circuit House, Chouraha, Bareilly Uttar Pradesh – 243001
Baripada
IDBI Bank Ltd., CMS Desk, Hospital Road, Near Satya Sai Chhak, P.O. Baripada, Dist :Mayurbhanj – 757001 – Orissa
Barmer
IDBI Bank Ltd., CMS Desk, Arihant Tower, Opposite – Custom Check Post, Station Road ,Barmer -
Barnala
IDBI Bank Ltd., CMS Desk, B-X/311, Pucca College Road, Opposite Water Works, Barnala, Punjab
Baroda
IDBI Bank Ltd CMS Desk, 3rd Floor, Garg Complex, 46 A, Gautam Nagar, Oppo. Pizza Hut, Race Course, Baroda – 390007
BARODA
SBICAP SECURITIES LTD., C/O. SBI MAKARPURA I.E. BRANCH, VCCI BUILDING, MAKARPURA, BARODA - 390010, GUJARAT.
BARODA
SBICAP SECURITIES LTD., C/O. SBI MANDVI MAIN BRANCH, OPP JAMNABHAI HOSPITAL, MANDVI, BARODA - 390001
BARODA
SBICAP SECURITIES LTD., C/O. SBI, ALKAPURI, R.C.DUTT ROAD, BARODA - 390 007, GUJARAT.
Barshi
IDBI Bank Ltd., CMS Desk,Sane Building,Somwar Peth,Dist Solapur,Barshi- 413401,Maharashtra
Batala
HDFC Bank Ltd.: SCF-173-174 Jalandhar Road
Begusarai
HDFC Bank Ltd.: Kachhari Chowk, Today Market
Begusarai
IDBI Bank Ltd., CMS Desk, K L Market, Vishnu Chowk, Collegiate School Road, Begusarai -
Behrampore
IDBI Bank Bank Ltd., IDBI Bank Ltd., CMS Desk, Ground Floor, Berhampore Shopping Plaza, 34,S.N.Bhattacharya Road, Kadai, Berhampore – 742 101, West Bengal
Belgaum
Axis Bank: Khanapur Road, Tilakwadi
Belgaum
HDFC Bank Ltd,. Opp District Hospital Dr Ambedkar Road.
Belgaum
ICICI Bank: Shree Krishna Towers, Khanapur Road, Tilakwadi
Belgaum
IDBI Bank Ltd, 3493/1B College Road Belgaum - 590001
Bellary
IDBI Bank Ltd., IDBI Bank Ltd., CMS Desk, Gr Floor, Ganesh ComplexTs No: 12/2a 87, Ward No: 18, Parvathi Nagar, Bellary – 583101
Berhampur
IDBI Bank Ltd., CMSDesk Laxmi Plaza, #92,217, Main Road, Near Sales Tax Office, Berhampur,Orissa – 760010
Bhadrak
IDBI Bank Ltd., CMS Desk, Mohan Plaza, Near Rajghat Bridge, At/post – Matha Sahi, Bhadrak -
Bhagalpur
HDFC Bank Ltd.: Triveni Appartment, Dr. R. P Road
Bhagalpur
IDBI Bank Ltd., CMS Desk, Adjacent To UBI, 1st Floor, Khalifabad Chowk, Bhagalpur – 812001 -
Bhandara
IDBI Bank Ltd., CMS Desk, Natraj Complex, Opp Police Station, Gandhi Chowk Bhandara, Maharashtra
Bharatpur
IDBI Bank Ltd., CMS Desk, Hotel Park Palace, Kumher Gate, Bharatpur – 321001 – Rajasthan
Bharuch
Axis Bank: Shri S'Ad Vidya Mandal Institute Of Technology College Campus
Bharuch
HDFC Bank Ltd: 127, Alfa Society, Link Road
Bharuch
ICICI Bank: Blue Chip Complex, Sevashram Road, Panchbatti
Bharuch
IDBI Bank Ltd., CMS Desk, Shree Mangalam Complex, B/h Aditya Complex, Kasak Circle, Bharuch -
Bhatinda
Axis Bank: Tp Scheme, The Mall
Bhatinda
HDFC BANK LTD 83/1 Liberty Chowk,Civil Lines
Bhatinda
IDBI Bank Ltd., CMS Desk, F-77, Teshwar Complex, Hazi Rattan chowk, Civil lines, Bathinda -151001
Bhavnagar
ICICI Bank: Opp. Central Salt Research Institute,Waghawadi Road
Bhavnagar
HDFC Bank Ltd.: Sterling Point, Waghawadi Road
Bhavnagar
IDBI Bank Ltd, 10,Ground Floor, Radheshyam Complex, Waghawadi Road, Bhavnagar – 364001
BHAVNAGAR
SBICAP SECURITIES LTD., C/O. STATE BANK OF INDIA, SBI COLONY, KALANALA, BHAVNAGAR - 364001, GUJARAT.
Bhilai
Axis Bank: Off. G E Road, Supela Chowk
Bhilai
HDFC Bank Ltd.: Chauhan Estate, G.E. Road, Supela,
Bhilai
IDBI Bank Ltd, New Era, 19 Priyadarshni Parisar, Nehru Nagar Square, Bhilai – 490020
BHILAI
SBICAP SECURITIES LTD., C/O. SBI MAIN BRANCH,SECTOR 1,BHILAI - 490001, CHHATTISGARH.
Bhilwara
Axis Bank: Heera Panna Campus, Pur Road
Bhilwara
HDFC Bank Ltd.:SK Plaza, Pur Road
Bhilwara
IDBI Bank Ltd., CMS Desk, 43, Rajendra Marg, Bhopalganj, Bhilwara – 311 001, Rajasthan.
Bhimavaram
IDBI Bank Ltd., CMS Desk, Door No 22-11-9, Patavarthyvari Street, Opp London Hospital, Sunday Market, Bhimavaram – 534201
Bhiwadi
HDFC Bank Ltd.: RIICO Chowk Bhiwadi
Bhiwadi
IDBI Bank Ltd., CMS Desk, PLOT NO A-9, Bhagat Singh Colony, Alwar bypass Road, Dist Alwar, Bhiwadi – 301019
Bhiwani
HDFC Bank Ltd.: S-175D/1, Jalan Nagar, Meham Chowk.
Bhiwani
IDBI Bank Ltd., CMS Desk, Dr D.S.chaudhary Complex, Cicullar Road, Bhiwani – 127021 -
Bhojpur
IDBI Bank Ltd., CMS Desk, Ground Floor, Near Durga Mandir, Shiv Ganj, Arrah, Bhojpur-802301 -
Bhopal
Axis Bank: Zone -I, M.P.Nagar, 2738477),
Bhopal
Canara Bank :Berasia Road
Bhopal
HDFC Bank Ltd.: Asha Avenue, M P Nagar,
Bhopal
ICICI Bank: Alankar Palace, M. P. Nagar,
Bhopal
IDBI Bank Ltd, Plot No. 43, Opposite Rang Mahal New Market T. T. Nagar Bhopal – 462003
BHOPAL
SBICAP SECURITIES LTD., C/O STATE BANK OF INDIA, PAANCHANAN BHAVAN, T T NAGAR, BHOPAL - 462 003, MADHYA PRADESH
Bhopal
Syndicate Bank: Berasia Road
Bhubaneshwar
Canara Bank : Bapu Nagar, Janpath
Bhubaneshwar
HDFC Bank Ltd.: C111, Business Park, Sahid Nagar
Bhubaneshwar
IDBI Bank Ltd, IDBIHouse, Janpath, Unit IX, Bhubaneshwar – 751022
Bhubaneshwar
Syndicate Bank: Kalpana Square,
Bhuj
HDFC Bank Ltd.: Sunrise Tower , Vijay Nagar , Hospital Road
Bhuj
IDBI Bank Ltd., CMS Desk, Plot No. M-48, 20 MIG, Nr Santoshi Maa Mandir, Jubilee Circle, Bhuj -
Bhusaval
HDFC Bank Ltd.: Mansingh Complex. Jamner Road, Opp CSM Complex
Bhusawal
IDBI Bank Ltd., CMS Desk,P U Mahajan Building,Near Pandurang Talkies,Dist Jalgaon,Bhusawal- – 425201.Maharashtra
Bihar Sharif
IDBI Bank Ltd., CMS Desk, Maghra commercial complex, M G Road, Bharaopar, Biharsharif, Dist :Nalanda, Bihar – 803101
Bijapur
IDBI Bank Ltd., CMS Desk, Commercial complex at S No:41E, Plot No:9,Solapur Road, Near BLDE Main Entrance, Bijapur – 586103
Bijnor
IDBI Bank Ltd., CMS Desk, Aishwarye Building, Near Shakti Chowk, Civil Lines, Bijnor – 246701,Uttar Pradesh
Bikaner
HDFC Bank Ltd.: Roshan Plaza, Rani Bazar
Bikaner
IDBI Bank Ltd, Modern Market Opp DRM Office Near Tulsi Circle Bikaner – 334001
Bilaspur
HDFC Bank Ltd.: Prashant Complex,Opposite Sheffer's School,Mungeli Road
Bilaspur
IDBI Bank Ltd., CMS Desk 17/2 Agrasen Chowk Bukhari Building, Link Road,  Bilaspur – 495001
Bilimora
IDBI Bank Ltd., CMS Desk, Aadinath Arcade, opp krishna complex, Morarji Desai Road,Goharbaug, Bilimora – 396321
Boisar
IDBI Bank Ltd., CMS Desk, Arihant market Ostwal empire Layout, Opp ST bust stand, Tal- Palghar,Dist-Thane, Boisar Pin-401501
Bokaro
Axis Bank:Hotel Blue Diamond
Bokaro
Axis Bank:Hotel Blue Diamond HDFC Bank Ltd.: B-9 , City Centre , Sector-4
Bokaro
HDFC Bank Ltd.: B-9 , City Centre , Sector-4
Bokaro
IDBI Bank Ltd. , IDBI Bank Ltd., CMS Desk, A-1/2, City Centre, Sector- 4, Bokaro Jharkhand - 827004
Brabourne
IDBI Bank Ltd., CMS Desk, Mukherjee House, Ground Floor 17, Brabourne Road, Kolkata – 700001 -
Bulandshahr
IDBI Bank Ltd., CMS Desk, Oppo. D M Residence, D.M Coloney Road, Bulandshahr – 203001, Uttar Pradesh
Burdwan
Axis Bank: City Tower,23 G.T. Road
Burdwan
HDFC Bank Ltd.: 45 GT Road
Burdwan
IDBI Bank Ltd CMS Desk, M V Apartment, 35, GT Road, Parbihata (Near SBI), Burdwan West Bengal – 713101
Burhanpur
IDBI Bank Ltd., I.B.CHOUDHARI BLDG, SHANWARA, P.B.NO.32, BURHANPUR – 450331.
Calicut
Axis Bank: Marina Mall, YMCA Cross Road
Calicut
HDFC Bank Ltd : 3rd Floor, Simax Towers, Kannur Road, Nadakkave
Calicut (Kozhikode)
IDBI Bank Ltd, Cty Plaza YMCA Cross Road Kozhikode - 673001
Chaibasa
IDBI Bank Ltd., CMS Desk, Above Hero Honda Showroom, 1st Floor,Main Road, Sadar Bazar-CBSA,Opp. SBI (JH), West Singbhum,Chaibasa – 833201
Chalisgaon
IDBI Bank Ltd., CMS Desk,Commercial Complex,Ghat Road P B No. 32,Dist Jalgaon,Chalisgaon -424101,Maharashtra
Chandigarh
Axis Bank: Sector 35-B,
Chandigarh
HDFC Bank Ltd.: SCO-189-190 Sector 17 C
Chandigarh
ICICI Bank: SECTOR 9-D,
Chandigarh
IDBI Bank Ltd, Centralised Clearing Unit, SCO 1 – 2 – 3, 3rd Floor, above SBI Treasury Branch, Sector 17 B, Chandigarh – 160017
CHANDIGARH
SBICAP SECURITIES LTD., C/O STATE BANK OF INDIA, MAIN BRANCH, SCO 43-48, SECTOR 17B, CHANDIGARH - 160017.
Chandigarh
Syndicate Bank:SCO, 66-67, Sector-17-B
Chandrapur
IDBI Bank Ltd., CMS Desk,Shri Pattiwar Building,Near Lokmanaya Tilak Vidyalaya,Main Road, Dist Chandarpur –
Changanacherry
IDBI Bank Ltd CMS Desk, Kay & Kay Estate, Opp No 3 Pvt Bus Stand, M.C. Road, Changanacherry
Chapra
IDBI Bank Ltd., CMS Desk, 1st Floor, Kshatriya Niwas Complex, Shiv Nandan Road, Chapra -
Chenganassery
HDFC Bank Ltd.: Golden Towers,MC Road
Chengannur
HDFC Bank Ltd.: Bin Tower, Govt Hospital Junction, M.C Road
Chennai
Axis Bank: 82, Dr.Radhakrishnan Salai, Mylapore
Chennai
Canara Bank : Mount Road
Chennai
HDFC Bank Ltd.:Dr. Radhakrishnan Salai, Opp. to CSI Kalyani Hospital, Mylapore
Chennai
ICICI Bank: Prakash Presidium, Nungambakkam High Road
Chennai
IDBI Bank Ltd, 37, PM Tower. GREAMS RD CHENNAI – 600006
CHENNAI
SBICAP SECURITIES LTD., C/O SBI, 22,TAYLORS ROAD, KILPAUK, CHENNAI-639001, TAMIL NADU.
CHENNAI
SBICAP SECURITIES LTD., SBI BUILDING, No.2 A, PRAKASAM ROAD, PANAGAL PARK, T. NAGAR, CHENNAI - 600 017, TAMIL NADU.
CHENNAI
SBICAP SECURITIES LTD., SBI MAIN BRANCH, FIRST FLOOR, ADDRESS NO.84, RAJAJI SALAI, CHENNAI - 600001, TAMIL NADU
CHENNAI
SBICAP SECURITIES LTD., SBI OLD NO. 17, NEW NO. 31, M. G. ROAD, SHASTRI NAGAR, CHENNAI – 600020, TAMIL NADU.
Chennai
Syndicate Bank: Leelavathy Building, Armenian Street
Chhindwara
IDBI Bank Ltd., CMS Desk, Collectorate Road, Near Stkar Chowraha, Gulabra, Chhindwara – 480001,
Chikhli(NoClearing House)
IDBI Bank Ltd., CMS Desk, Opp. Lions Garden Road, Chikhli, Dist- Navsari, Gujarat – 396521
Chikmangalur
IDBI Bank Ltd., CMS Desk, Gr Floor, KBG Building, M. G. Road, Chikmagalur – 577101 -
Chiplun
IDBI Bank Ltd., CMS Desk,Karekar Building,Main Road Chiplun,Dist Ratnagiri 415605.Maharashtra
Chittorgarh
IDBI Bank Ltd, B-1 Meera Market Chittorgarh – 312001
Churu
IDBI Bank Ltd., CMS Desk, Ground floor jain guest house, Jain Mandir, Station Road, Churu -
City
Address
Cochin
HDFC Bank Ltd.: Palarivattom
Coimbatore
Axis Bank: Avinashi Road, Pappanaickenpalayyam
Coimbatore
Canara Bank : Oppankara Street
Coimbatore
HDFC Bank Ltd.: WBO,Classic Towers , Trichy Road
Coimbatore
ICICI Bank: Cheran Plaza, Trichy Road
Coimbatore
IDBI Bank Ltd, 72,Mayflower E-Castle, Dr Balasundaram Road, Att Coloney, Off Avinashi Road,Coimbatore – 641018
COIMBATORE
SBI CAP SECURITIES LTD, SBI PREMISES,FIRST FLOOR, 541, D.B.ROAD, R.S.PURAM, COIMBATORE - 641002, TAMIL NADU
COIMBATORE
SBICAP SECURITIES LTD., SBI MAIN BRANCH,STATE BANK ROAD, COIMBATORE - 641 018, TAMIL NADU.
Cooch Behar
IDBI Bank Ltd., CMS Desk, 74, Nripendra Narayan Road, Cooch Behar – 736101 – West Bengal
Cuddalore (Merged with Pondicherry Clearing)
IDBI Bank Ltd., CMSDesk, First Floor, VasanthaComplex, #43, Imperial Road ,Daily Thanthi, Cuddalore – 607002, Tamil Nadu
Cuddapah
HDFC Bank Ltd, RRR Towers, Dwaraka Nagar, RS Road, Nagarajupalli,
Cuddapah
IDBI Bank Ltd., CMS Desk, First Floor, # 3 / 161, Christian Lane, Cuddapah – 516001, Andhra
Cuttack
Axis Bank: 34, Dolamondai, Badambadi
Cuttack
HDFC Bank Ltd, Bajrakabati Road
Cuttack
IDBI Bank Ltd CMSDesk, Ground Floor, Kavita Bhawan, College Road, College Square, Cuttack Orissa – 753 003
Dahanu
HDFC Bank Ltd.: Matru Ashish, Irani Road.
Dahod
IDBI Bank Ltd., CMS Desk, Central Park, Gadi Road, Govindnagar Road Crossing, Dahod, Gujarat
Daman
HDFC Bank Ltd.: Ace Shopping Mall, Dilip Nagar, Teen Batti
Daman
IDBI Bank Ltd., CMS Desk, Jamuna Niwas, Sr. No. 275 / 1(A), Daman Kunta Road, Opp.Green Valley Villa, Nani Daman -396210
Darbhanga
HDFC Bank Ltd.: Natraj Bhawan, Katki Bazar, Tower Chawk, Darbhanga, Bihar
Darbhanga
IDBI Bank Ltd., CMS Desk, Donar Road, Opposite Holy Cross School, Darbhanga – 846004 – Bihar
Davangere
HDFC Bank Ltd.: #651 B H M Enclave, HM Road, Mandipet,Davangere
Davangere
IDBI Bank Ltd., CMS Desk, Bsc Annexe, C G Hospital Road, No 336 / 1-2-3, 5th Ward, P.J.Extension, Davangere – 577004
Deesa
IDBI Bank Ltd., CMS Desk, 1st floor, Pitrukrupa Complex, Oppo Gayatri Temple, Highway Road, Deesa - 385535, Dist : Banaskantha,
Dehradun
Axis Bank: Rajpur Road
Dehradun
Canara Bank : R.P. Road
Dehradun
HDFC Bank : 56, Rajpur Road
Dehradun
HDFC Bank Ltd.: WBO Deptt,
Dehradun
ICICI Bank: New Cantt Road, Hathibarkala
Dehradun
IDBI Bank Ltd, 59/4, Rajpur Road, Dehradun – 248 001
DEHRADUN
SBICAP SECURITIES LTD, SBI MAIN BRANCH,4-CONVENT ROAD, DEHRADUN - 248001, UTTARAKHAND.
DELHI
SBICAP SECURITIES LTD., 9, NEW RAJDHANI ENCLAVE, SWASTHYA VIHAR,NR PREET VIHAR METRO STATION , DELHI - 110092.
DELHI
SBICAP SECURITIES LTD., C/O SBI E-2/28, SECTOR 7, ROHINI, DELHI - 110085.
DELHI
SBICAP SECURITIES LTD., c/o. SBI (DBD) SME branch, gr floor, Chandani Chowk, Delhi - 110006
Delhi -RPU / Gurgaon
IDBI Bank Ltd, RPU – North, 11 B / 8 Basement, Tewari House, Oppo. Metro Pillar 136,Pusa Road, Rajendar Palace, New Delhi - 110055
Deogarh
HDFC Bank Ltd.: Assam Acess Road,Near Tower Chowk
Deoghar
IDBI Bank Ltd., CMS Desk, Bajla House, Seth Surajmal Jalan Road, Caster Town, Deoghar-814112
Desaiganj(No Clearing House)
IDBI Bank Ltd., CMS Desk, Ghule Bandhu Building, Mata Ward Desaiganj, Patel Ward, Tal -Armori, Dist: Gadchiroli – 441207,
Devlapur (No Clg.House)
IDBI Bank Ltd., CMS Desk, 64 ,Halekote Village Panchayat, Plot-1,Property No:113 & 114, Sy No. 20A, Devlapur Village, Siruguppa , Bellary – 583121,Karnataka
Dewas
IDBI Bank Ltd CMS Desk, UG, Shop No. 6 & 7, Diamond Towers, A.B Road, Dewas – 455 001, Madhya Pradesh
Dhanbad
Axis Bank: Shri Ram Plaza, 1St Floor, Bank More
Dhanbad
HDFC Bank Ltd.: Sri Ram Plaza , Bank More
Dhanbad
IDBI Bank Ltd, Skylark Complex Bank More Dhanbad – 826001
Dharamshala
HDFC Bank Ltd.: 363/3 , Centre Point , Civil Line,
Dharmapuri
IDBI Bank Ltd., CMS Desk, Kaveri Complex, Nethaji Bye Pass Road, Salem Main Road, Opp.Govt Hospital, Dharmapuri Pin : 636701
Dhule
HDFC Bank Ltd.: Wholesale Banking Operations(CMS), undada Arcade, Parola Road
Dhule
IDBI Bank Ltd.,2078,Diama bldg., Galli No. 6, Dhule – 424001
Dibrugarh
IDBI Bank Ltd., CMS Desk, City Drugs, H.S.Road, Near ASEB Office, Dibrugarh – 786001 -
Dimapur
IDBI Bank Ltd, Leirauki, 1st Floor, Khermahal Junction, P.O.173Dimapur Nagaland – 797112
Dindigul
IDBI Bank Ltd., CMS Desk, NO 11, City Plaza – B, Varadharaj Shopping Complex, Main Road, Dindigul, Tamil Nadu – 624001
Durg
IDBI Bank Ltd., CMS Desk,Dani Building, Polsaipara,Station Road,Durg – 491 001.Maharashtra
Durgapur
Axis Bank: Sahid Khudiram Sarani, City Center
Durgapur
HDFC Bank Ltd.: Balai Commercial Complex, Benachity,Nachan Road
Durgapur
IDBI Bank Ltd CMS Desk, Ruma Sweets Building, Nachan Road, Benachity,Durgapur West Bengal – 713213
DURGAPUR
SBICAP SECURITIES LTD., C/O. STATE BANK INDIA, DURGAPUR BRANCH, DSP MAINGATE, PO DURGAPUR-3, DISTRICT BURDWAN, PIN 713203.
Eluru
IDBI Bank Ltd., CMS Desk, KKS Plaza, Mulukutla Vari Str, Door No : 23-a-7-72, Ramchandra Rao Pet, Eluru – 534 002
Ernakulam
Canara Bank : Broadway
Ernakulam
ICICI Bank: Emgee Square, M.G.Road
ERNAKULAM
SBICAP SECURITIES LTD LTD., C/O. SBI SHANMUGHAM RD. BRANCH, 2ND FLOOR, KTDC BLDG, ERNAKULAM - 682 031, KERALA.
Erode
Axis Bank: Perundurai Rd., Veerappan Chathiram Panchayat
Erode
HDFC Bank Ltd.: Lotus Enclave,Brough Road,
Erode
IDBI Bank Ltd, 66, Aanoor Amman Complex Sathy Main Road Erode – 638003
ERODE
SBICAP SECURITIES LTD.,ÿ C/O SBI, D-48, STATE BANK ROAD, ERODE - 638001. TAMIL NADU.
Etah
IDBI Bank Ltd., CMS Desk, Near Telephone Exchange, Civil Lines Road, Etah -
Etawah
IDBI Bank Ltd., CMS Desk, Mamta Press Bhawan, Opposite Farrukhabad Railway Crossing, Etawah -
Faizabad
IDBI Bank Ltd., CMS Desk, Pushpraj Guest House, Pushparaj Chauraha 1/13/330, Civil Lines, Faizabad – 224001
Faridabad
Canara Bank : Nehru Ground NIT
Faridabad
ICICI Bank: District Centre, Sector 16
Faridabad
IDBI Bank Ltd, RPU 65 MM ROADNEW DELHI - 110055
Faridabad
Syndicate Bank: Neelam Bata Road,
Faridkot
IDBI Bank Ltd., CMS Desk, Lal Chand & Sons, Opp Sainik Guest House, Talwandi Road, Faridkot - 151203
Fatehabad
IDBI Bank Ltd., CMS Desk, Opp.Bhuna Crossing, G.T.Road, Fatehabad, Haryana
Fazilka
HDFC Bank Ltd.: MC No. 594,Gaushala Road
Ferozepur
HDFC Bank Ltd.: Building No.30/7, Udham Singh Chowk,
Ferozepur
IDBI Bank Ltd., CMS Desk, Zamindara Building, Near Amar Hospital, Near Railway Bridge, Ferozepur – 152001,
Firozabad
IDBI Bank Ltd., CMS Desk, Gandhi Parkchauraha, Old Baijal Nursing Home, Firozabad – 283203 -
Gandhidham
HDFC Bank Ltd.: Plot No.1, Sector-8, Rabindranath Tagore Road,
Gandhidham
IDBI Bank Ltd., CMS Desk, Shop No. 6,7,8Golden Plaza, Plot No.308, Chowk No. 6, Ward No. 12 B, LIC Road, Gandhidham Pin 370201Gujarat
Gangtok
IDBI Bank Ltd, Tse-ka Commercial Complex, 31-A National Highway,Near Private Taxi, Gangtok Sikkim – 737101
Gaya
HDFC Bank Ltd.: K.P.Road Near Ghanta Ghar
Gaya
IDBI Bank Ltd., CMS Desk, Sugandh Complex, River Side Road, Lal Bahadur Shastri Path, Gaya -
Gazhiabad
IDBI Bank Ltd, RPU 65 MM ROADNEW DELHI - 110055
Ghaziabad
Canara Bank : Maliwara Chowk
Ghaziabad
ICICI Bank: Raj Nagar
Ghaziabad
SBICAP SECURITIES LTD., C/O SBI, NAVYUG MARKET, GHAZIABAD, UTTAR PRADESH - 201001.
Ghaziabad
Syndicate Bank:Navyug Mkt.
Godhra
IDBI Bank Ltd., CMS Desk, Guruprasad Complex, Shop No. 7/8/9/10/11/12, Chitra Road, LIC Marg, Godhra , Gujarat – 389001
Gondal
HDFC Bank Ltd.: Wholesale Banking Operations, 1st Floor, Aadinath Complex , College Chowk,
Gondia
IDBI Bank Ltd., CMS Desk,Mr. Joshi U M,Lakhani Complex,Hospital Road,Near Indira Gandhi Stadium,Gondia-441601,Dist Bhandara Maharashtra.
Gorakhpur
Axis Bank: AD Chowk, Bank Road
Gorakhpur
HDFC Bank Ltd.: Shreenath Complex, 10, Park Road, Civil Lines
Gorakhpur
IDBI Bank Ltd., CMS Desk 7, Park Road,Gorakhpur Uttar Pradesh – 273001
Gulbarga
IDBI Bank Ltd., CMS Desk, Plot No. 40/41, Ground Floor, Mahant Archade, Mahant Nagar, Court Road, Near Modi Hospital, Gulbarga – 585103
Guna
IDBI Bank Ltd., CMS Desk, Graha Complex,Near PHE Office, A.B. Road, Guna – 473001 – Madhya
Guntur
ICICI Bank: PMG Complex, Lakshmipuram Main Road
GUNTUR
SBICAP SECURITIES LTD LTD., SHOP NO.13,SECOND FLOOR, RAGHU MANSION, 4/1, BRODIPET , GUNTUR-522002, ANDHRA PRADESH.
Gurdaspur
HDFC Bank Ltd.:SCF-1 Improvement Trust Bldg, Hanuman Chowk,
Gurdaspur
IDBI Bank Ltd., CMS Desk, Mahant Plaza, Civil Lines Road, Near Ragalia Hotel, Gurdaspur – Punjab
Gurgaon
Axis Bank: Sector-14,Near HUDA Office
Gurgaon
Canara Bank : Old Railway Road
Gurgaon
ICICI Bank: HUDA Shopping Centre, Sector-14
GURGAON
SBICAP SECURITES LTD., SBI SUSHANT LOK 1, B/05, UNITECH TRADE CENTRE, GURGAON - 122009, HARYANA.
Gurgaon
Syndicate Bank: Old Railway Road,
Guskara (Bardman-W.B)
Axis Bank: Guskara Main Road, Siristala,Dist. Bardhaman,
Guwahati
Axis Bank: G.S. Road, Dispur
Guwahati
Canara Bank : Fancy Bazar
Guwahati
HDFC Bank Ltd.: Buildwell Compound,Near Darwin CampusZOO Road
Guwahati
ICICI Bank: G S Road, Bhangagarh
Guwahati
IDBI Bank Ltd, Satyen Niwas, Opp Sukleshwar Mandir MG RoadPan Bazar Guwahati – 781001
GUWAHATI
SBICAP SECURITIES LTD, SBI DISPUR BRANCH 1ST FLOOR, OPP. ASSAM SECRETARIAT, DISPUR, GUWAHATI-781006, ASSAM.
Gwalior
Axis Bank: Shrimant Madhavrao Scindia Marg
Gwalior
Canara Bank : Dal Bazar Tiraha Lashkar,
Gwalior
HDFC Bank Ltd.: J K Plaza, Gast Ka Tazia, Lashkar
Gwalior
IDBI Bank Ltd, Chamber Bhavan SDM Road, Gwalior – 474009
GWALIOR
SBICAP SECURITIES LTD., C/O. SBI MAIN BRANCH, BADA CHOWK, GWALIOR - 474001, MADHYA PRADESH.
Gwalior
Syndicate Bank: Moti Market, Lashkar ,
Hajipur
HDFC Bank Ltd.: Vimel Complex, Dak Banglow Road, Hajipur
Hajipur
IDBI Bank Ltd., CMS Desk, 1st Floor, Shiv Bhawan, Dak Banglow Road, Hajipur – 844101 – Bihar
Haldia
IDBI Bank Ltd, Operational Building Campus,Haldia Dock Complex,Chiranjibpur Haldia – 721604
Haldwani
HDFC Bank Ltd.: 8/6 Bhotia Paraw, Nainital Road, Haldwani
Haldwani
IDBI Bank Ltd., CMS Desk, Plot No. 1 & 2, Ground Floor, Block D, Durga City Centre, Bhotia Parao, Nainital Road, Haldwani – 263141
Hamirpur
HDFC Bank Ltd.: NH-88, New Road,
Hanumangarh
IDBI Bank Ltd., CMS Desk, Dhillon Complex, Near Railway flyover, Sriganganagar Road, Hanumangarh Junction, Hanumangarh – 335512Rajasthan
Hapur
IDBI Bank Ltd., CMS Desk, 415/2, Bholaganj, Delhi Road, Hapur – 245101 – Uttar Pradesh
Hardoi
IDBI Bank Ltd., CMS Desk, 417 , Behra Saudagar ( East ), Nr Cinema Chauraha, Lucknow Rd, Hardoi , Uttar Pradesh- 241001
Haridwar
IDBI Bank Ltd., CMS Desk, 9B, New Haridwar colony, Ranipur More, Haridwar Pin : 249407 -
Hassan
IDBI Bank Ltd., CMS Desk, Gr Floor, Kenchamba Arcade, Sampige Road, K R Puram, Hassan – 573201 -
Hazaribagh
HDFC Bank Ltd.: HDFC Bank : Annanda Chowk
Hazaribagh
IDBI Bank Ltd., CMS Desk, Deep Complex, Indrapuri Chowk, Hazaribagh – 825301, Jharkhand
Himmatnagar
HDFC Bank Ltd.: Kumar House , Durga Oil Mill Compound
Himmatnagar
IDBI Bank Ltd, Shreeji Complex, Opp: Civil Hospital, Sabarkantha District, Himmatnagar, Gujarat - - 383001
Hingoli
IDBI Bank Ltd., Manka Bldg., Main Road, Hingoli – 431513 (Dist. Hingoli)
Hissar
Axis Bank: SCO No. 177, Commercial Urban Estate
Hissar
Canara Bank : Kamla Nagar, Facing Red Square Market
Hissar
HDFC Bank Ltd.:,Akash Plaza,Near Jindal Chowk
Hissar
ICICI Bank: Kamla Palace Road, Red Square Market
Hissar
IDBI Bank Ltd., CMS Desk, Inder Plaza, CAMP Chowk, Mall Road, Hisar – 1250001 – Haryana
Hoshiarpur
HDFC Bank Ltd.: WBO, Ist Floor, Opp Maharaja Hotel, Sutheri Road
Hoshiarpur
IDBI Bank Ltd., CMS Desk, Sutheri Road, Opp Maharaja Place, Hoshiarpur -146002, Punjab
Hospet
IDBI Bank Ltd CMS Desk, NO-205/1,GROUND FLOOR STATION ROAD, HOSPET-583201
Hosur
HDFC Bank Ltd.: Maruthi Nagar
Hosur
IDBI Bank Ltd CMSDesk, Ground Floor,No.15, Second Cross, Kamaraj Colony,Hosur Tamil Nadu – 635109
Hubli
Axis Bank: New Cotton Market, Deshpande Nagar
Hubli
HDFC Bank Ltd.: Shriram Plaza Dervice Branch Club Road
Hubli
ICICI Bank: Eureka Junction, Travellers Bungalow Road
Hubli
IDBI Bank Ltd, Giriraj Annexe , Traveller's Bunglow Road, Hubli – 580029
HUBLI
SBICAP SECURITES LTD.,1st FLOOR, C/O SBI HUBLI MAIN BRANCH, KESHWAPUR, HUBLI - 560023,KARNATAKA.
Hyderabad
Axis Bank: Begumpet Road
Hyderabad
Canara Bank : M.J. Market, Abid Road
Hyderabad
HDFC Bank Ltd.: Suryodaya,Begumpet
Hyderabad
ICICI Bank: TGV Mansions, Khairatabad
Hyderabad
IDBI Bank Ltd, Mahavir House, Basheerbagh Square, Hyderabad – 500029
HYDERABAD
SBICAP SECURITIES LTD., C/O, STATE BANK OF INDIA G O C, KOTI (LHO), BANK STREET, – 500001,HYDERABAD, ANDHRA PRADESH.
HYDERABAD
SBICAP SECURITIES LTD., C/O. SBH GUNFOUNDARY BRANCH, GROUND FLOOR, HYDERABAD - 500001, ANDHRA PRADESH.
Hyderabad
Syndicate Bank:Nizam Shahi Road,
Ichalkaranji
HDFC Bank Ltd.: Main Road ,Janta Chowk,
IchalkaranjiI
IDBI Bank Ltd., Mukta Sainik Vasahat,Ward no.9, Thorat Chowk, Dist. Kolhapur. Ichalkaranji – 416115.
Idar
IDBI Bank Ltd., CMS Desk, Shanay Complex, Block A, 1st floor, Opp Damodar Complex, Jawanpura,Idar – 383430
Indore
Axis Bank: Y N Road
Indore
Canara Bank : MG Rd;
Indore
HDFC Bank Ltd.: Brilliant Avenue, Sector -B, Ring Road
Indore
ICICI Bank: Chhoti Khajrani, Malav Parisar, A-B Road
Indore
IDBI Bank Ltd, Alankar Chambers, Ratlam Kothi, A. B. Road, Indore – 452001
INDORE
SBICAP SECURITIES LTD., C/O. SBI GPO MAIN BRANCH, INDORE - 452001, MADHYA PRADESH.
INDORE
SBICAP SECURITIES LTD., STATE BANK OF INDIA, 5,YASHWANT NIWAS ROAD, INDORE - 452003, MADHYA PRADESH.
Islampur
IDBI Bank Ltd.,Adit Udyog Bhavan, 2130, 1st floor, S T Stand Rd, Dist. Sangli. Islampur – 415409.
Itanagar
IDBI Bank Ltd CMS Desk, Injos Complex, T.T. Road, Bank Tinali,Itanagar Arunachal Pradesh - 791111
Jabalpur
Axis Bank: Model Road,Wright Town
Jabalpur
HDFC Bank Ltd.: Kumbhare Mension,Vijay Nagar Main Road , SBI Chowk,
Jabalpur
IDBI Bank Ltd, Shukla Bhawan 1415,Wright Town Jabalpur – 482002
JABALPUR
SBICAP SECURITIES LTD., C/O. SBI MAIN BRANCH, CIVIL LINES, JABALPUR -482001, MADHYA PRADESH.
Jagadhri
HDFC Bank Ltd.: Plot No.1, Rajesh Nagar Colony, Ambala Road,
Jagatsingpur
IDBI Bank Ltd., CMS Desk, Mahalaxmi Complex, Gopal Sagar, In front of SBI Evening Branch, Jagatsinghpur: 754103
Jagdalpur
IDBI Bank Ltd., CMS Desk, Hotel Aksh Building, Opp Commissioners Office, Jagdalpur Pin : 494001 -
Jagraon
HDFC Bank Ltd.: OPP SSP Office,Tehsel Road
Jagraon
IDBI Bank Ltd., CMS Desk, NH95, Plaha Complex, Opp. Lall Palace Cinema Hall, G.T.Road Jagraon, Ludhiana Pin : 142026,
Jaipur
Axis Bank: Ashok Marg, C-Scheme
Jaipur
Canara Bank : M I Road
Jaipur
HDFC Bank House, Ashok Marg,C-Scheme
Jaipur
ICICI Bank: Subhash Marg, Near Ahimsa Circle, C-Scheme
Jaipur
IDBI Bank Ltd, D 24,Durlabh Niwas, Prithviraj Road, C – Scheme, Jaipur – 302001
JAIPUR
SBICAP SECURITIES LTD., 128, 1ST FLOOR, OPP. G.E. MONEY, GANPATI PLAZA, M.I. ROAD, JAIPUR - 302 001, RAJASTHAN.
JAIPUR
SBICAP SECURITIES LTD., C/O SBI SPECIAL BRANCH, GROUND FLOOR, SANGENERI GATE, JAIPUR - 302003, RAJASTHAN
Jaipur – NIMS University
IDBI Bank Ltd., CMS Desk, NIMS University, Vill : Chitanukalam, Near Achrol , Delhi Highway, Jaipur – 303121
Jalandhar
Axis Bank: Opp Mini Secretariat, Ladowali Road
Jalandhar
Canara Bank BMC Chowk
Jalandhar
HDFC Bank Ltd :1st Floor, 911, GT Road, Nr. Narinder Cinema
JALANDHAR
SBICAP SECURITIES LTD., C/O. STATE BANK OFINDIA, CIVIL LINES, JALANDHAR - 144 001, PUNJAB.
Jalandhar
Syndicate Bank: Model Town Rd,
Jalgaon
HDFC Bank Ltd.: 3rd Floor, Sugan Heights,TPS II,Near Central Bus Stand
Jalgaon
Khandesh Mills Complex, Nehru Chowk, P.B.No 7, Jalgaon – 425001
Jalna
IDBI Bank Ltd., CMS Desk,Shital Plaza Near Alankar,M.G.Road, New Jalna,P B No. 74,Jalna -431203
Jalore
IDBI Bank Ltd., CMS Desk, PLOT NO- 11, Kasturba colony, Bagora Road, Opp HP petrol pump, Jalore Pin : 343001 -
Jammu
Axis Bank: Highland Tower, Rail Head Complex
Jammu
Canara Bank : Karan Bhawan, Shali-Mar Road,
Jammu
HDFC Bank Ltd.: CB-13, Rail Head Commercial Complex, Gandhi Nagar
Jammu
IDBIBank Ltd. , IDBI Bank Ltd., CMS Desk, Office Block No O.B.26, Grid Bhavan, 1st Floor, Rail Head Complex, Jammu Jammu & Kashmir – 180012
JAMMU
SBICAP SECURITIES LTD., C/O. SBI ZONAL OFFICE, NEAR SARB, GROUND FLOOR, JAMMU-180012, JAMMU KASHMIR.
Jammu
Syndicate Bank:Sant Palace, Purani Mandi
Jamnagar
Axis Bank: Park Colony Main Road, Near Joggers' Park,
Jamnagar
HDFC Bank Ltd.: Abhishek, Saru Section Road,Near Savan Appartment
Jamnagar
IDBI Bank Ltd., CMS Desk, Gr Floor, Khandelwal Complex, 12 Patel Colony, P.N. Marg, Jamnagar - 361001
JAMNAGAR
SBICAP SECURITIES LTD., G-3, GROUND FLOOR, MADHAV DARSHAN COMPLEX, OPPOSITE CRICKET BUNGALOW, NEAR LIMDA LINE, JAMNAGAR - 361001, GUJARAT.
Jamner
IDBI Bank Ltd.,Kaila Kamala Shopping Complex, Gandhi Chowk, Main Rd., Jamner, Dist. – Jalgaon – 424206.
Jamshedpur
Axis Bank: Voltas House, Near Ram Mandir, Bistupur
Jamshedpur
Canara Bank : Bistupur,
Jamshedpur
HDFC Bank Ltd.: 105 ,SNP Area , Sakchi
Jamshedpur
ICICI Bank: Natraj Mansion, Main Road, Bistupur
Jamshedpur
IDBI Bank Ltd, Shantiniketan, Sakchi Boulevard Road,Bistupur, Jamshedpur – 831001
JAMSHEDPUR
SBICAP SECURITIES LTD., C/0 SBI, JAMSHEDPUR, BISTUPUR -JAMSHEDPUR-831 001, JHARKHAND.
Jaunpur
IDBI Bank Ltd., CMS Desk, Verma Building, 340 Civil Lines, Jaunpur – Uttar Pradesh – 222001
Jhajjar
IDBI Bank Ltd., CMS Desk, Bank Lane, New Rohtak Road, Jajjar Pin : 124103, Haryana
Jhansi
Canara Bank : Civil Lines
Jhansi
HDFC Bank Ltd.:Damroo Cinema Complex , Civil Lines
Jhansi
IDBI Bank Ltd, ,Krishna Tower (Near NandiniTalkies),Elite Crossing, Main Road, Civil Lines, JHANSI – 284001
Jharsuguda
IDBI Bank Ltd., CMS Desk, Shree Hari Tower, Near Income -Tax office, Sarbahal Road, Jharsuguda,
Jhunjhunu
IDBI Bank Ltd., CMS Desk, Tibrewal Tower, H-12, Indira Nagar, Jhunjhunu Pin : 333001 -
Jind
HDFC Bank Ltd.: SCF-5 Rani Talab
Jind
IDBI Bank Ltd., CMS Desk, SCO 207, District Shopping Center, Urban Estate, Jind , Haryana
Jodhpur
Axis Bank: Prince Tower, Residency Road
Jodhpur
HDFC Bank Ltd.: 15, Keshav Comlex, Nimbera House, Paota, Mandore Road
Jodhpur
ICICI Bank: Refugee Colony (Sindhi Colony) Near Jaljog Circle
Jodhpur
IDBI Bank Ltd, Dhanalaxmi Towers, 1st Chopsani Road, Jodhpur – 342003
JODHPUR
SBICAP SECURITIES LTD., C/O SBI, SPECIAL BRANCH, HIGH COURT CAMPUS, KACHAURI, JODHPUR - 342001, RAJASTHAN.
Jorhat
IDBI Bank Ltd., CMS Desk, Mitha Pukhuri Road, Municipal Holding No.542, Ward No.8, Jorhat,
Jullandhar
IDBI Bank Ltd, Bombay Palace, 136, Jawahar NagarCool Road Jalandhar – 144001
Junagadh
HDFC Bank Ltd.:Moti Palace, Opp.Rayji Nagar, Moti Baugh Road.
Junagadh
IDBI Bank Ltd CMSDesk, Mary Gold-2 Complex, Opp Bahhaudin College, College Road, Junagadh Gujarat - - 362001
Kadi
HDFC Bank Ltd.: Radhaswami Complex,Kadi
Kaithal
HDFC Bank Ltd.: 1450/51 Ambala Road, Pehowa Chowk
Kaithal
IDBI Bank Ltd., CMS Desk, Khurania Shopping Complex, Kurukshetra Road, Kaithal, Haryana – 132
Kakinada
HDFC Bank Ltd.: #20-1-46,Main Road,OPP SRMT
Kakinada
IDBI Bank Ltd,43-1-28 Main road Kakinada – 533001
Kangra
HDFC Bank Ltd.: Near Bus Stand Kangra
Kannur
HDFC Bank Ltd.: HDFC Bank ,Ist Floor KVR Tower,South Bazar
Kannur
IDBI Bank Ltd., CMS Desk, KMS Building, Thavakara Road Junction, Opp Civil Station, Kannur – 670
Kanpur
HDFC Bank Ltd.: Civil Lines
Kanpur
IDBI Bank Ltd, Jeevan Vikas M.G. Road, Near Statue Junction Kanpur – 208 001
KANPUR
SBICAP SECURITIES LTD LTD., C/O. SBI MAIN BRANCH, ZONAL OFFICE, MALL ROAD, KANPUR - 208 001, UTTARPRADESH.
Kanpur
Syndicate Bank: Sarvodaya
Kapurthala
HDFC Bank Ltd.: The Mall Near MGN Public School
Kapurthala
IDBI Bank Ltd., CMS Desk, 107- Railway Road, Matharau Mansion, Kapurthala – 144601 – Punjab
Karad
HDFC Bank Ltd.: Besides Hotel Sangam, Kolhapur Naka
Karad
IDBI Bank Ltd., CMS Desk,223/11, Wankar Bldg,Shaniwar Peth,Taluka – Karad,Dist : Satara – 415 110 Maharashtra
Karaikudi
IDBI Bank Ltd., CMS Desk, No1 3rd Street, Subramaniapuram, Karaikudi – 630002. Tamil Nadu
Karimnagar
IDBI Bank Ltd., CMS Desk, 1-5-82, 1st Floor, Sri Balaji Tower, Opp Kamaan, Karimnagar – 505001 -
Karnal
HDFC Bank Ltd.: SCO :778-779, Opp. Mahabeer Dal Hospital
Karnal
IDBI Bank Ltd., CMS Desk, SCO – 218, 219, Sector-12, Karnal – 132001, Haryana
Karur
Canara Bank : Jawahar Bazar
Karur
HDFC Bank Ltd.: 126/D/E Annai Plaza,Kovai Road
Karur
IDBI Bank Ltd., CMS Desk, No 11, 80feet Road, Senkundhapuram, Karur – 639001, Tamil Nadu
Kasaragode
IDBI Bank Ltd., CMS Desk, Cheroor Complex, Opp New Bus Stand, Kasaragod – 671121 – Kerala
Kashipur
IDBI Bank Ltd., CMS Desk, Katora Tal Road, Kashipur Us Nagar, Kashipur – 244713, Uttarakhand
Katihar
IDBI Bank Ltd., CMS Desk, Gateway Plaza, Shahid chowk, Katihar – 854105 – Bihar
Katni
IDBI Bank Ltd., CMS Desk, Sarojini Mansion, Hanuman Ganj, Ramleela Ground, Ghanta Ghar, Katni – 483501
Keonjhar
IDBI Bank Ltd., CMS Desk, Jagannathpur Chhaka, Opp. New Kacheri, Keonjhargarh, Keonjhar Pin : 758001, Orissa
Khamgaon
IDBI Bank Ltd., CMS Desk,Anupam Complex, P B No 24,Opp National High School, Khamgaon,Dist Buldhana –444303, Maharashtra
Khammam
IDBI Bank Ltd., CMS Desk, 8-175/76, M.V.R.complex, Municipal Office Road, Khammam – 507001 -
Khandwa
IDBI Bank Ltd.,Chhabada Market, Bombay Bazar,P.B. 36, Khandwa – 450001.(dist.East Nimar).
Khanna
HDFC Bank Ltd.: Opp. Bus Stand. G.T. Road
Khanna
IDBI Bank Ltd., CMS Desk, Opp. FCI Godawn, G. T. Road, Khanna – 141401 – Punjab
Kharagpur
IDBI Bank Ltd., CMS Desk 281 / 242, Ground Floor, Malancha Road, Kharagpur, West Bengal - 721304
Khed
IDBI Bank Ltd., 1st Floor, Mukadum Commercial Complex, Tin Batti Naka, Khed, Dist. Ratnagiri – 415709
Kheda (No Clg House)
IDBI Bank Ltd., CMS Desk, Paras Complex, Lal Darwaja Road, Kheda Pin : 387411 – Gujarat
Kishangarh
IDBI Bank Ltd, Kabra Sadan, Ajmer – Jaipur Road, Madanganj, Kishangarh – 305801
Kochi
Axis Bank: Chicago Plaza, Rajaji Road
Kochi
IDBI Bank Ltd, Dhanwatari Building, Near Padma Theater M.G. Road, Cochin – 682035
Kochi
Syndicate Bank: Parry Junction, Thoppumpady (Tel.2235064)
Kohima
IDBI Bank Ltd., CMS Desk, 1st Floor, Old NST Stand, Main Town, Kohima, Nagaland – 797001
Kolhapur
Axis Bank: Sykes Extension, Rajaram Road
Kolhapur
HDFC Bank Ltd.: Gemstone, E Ward New Shahupuri, Nr Central Bus Stand
Kolhapur
ICICI Bank: Rajaram Road, Rajarampuri
Kolhapur
IDBI Bank Ltd, S-3 TO 7, Royal Heritage BLDG Opp.Basant Bahar Theatre,Assembly Road Kolhapur – 416001
Kolkata
Axis Bank: Shakespeare Sarani
Kolkata
Canara Bank : N.S. Road,
Kolkata
HDFC Bank Ltd.: Abhilasha -II, 6 Royd Street (2nd Floor)
Kolkata
ICICI Bank: R N Mukher-
Kolkata
IDBI Bank Ltd, Siddha Point, Ground Floor, Park Street, Kolkata – 700016
KOLKATA
SBICAP SECURITIES LTD., C/O SBI GOC, GROUND FLOOR, BIKASH BHAVAN, SECTOR - 1, SALT LAKE – 700091, KOLKATA, WEST BENGAL
KOLKATA
SBICAP SECURITIES LTD., C/O SBI, 50 A, GARIAHAT ROAD, BALLYGUNGE, KOLKATA - 700019, WEST BENGAL.
KOLKATA
SBICAP SECURITIES LTD., C/O. SBI MAIN BRANCH, SAMMRIDDI BHAVAN, 3RD FLOOR, 1- STRAND ROAD, KOLKATA - 700001, WEST BENGAL.
KOLKATA
SBICAP SECURITIES LTD., STATE BANK OF INDIA, JEEVANDEEP BLDG, GROUND FLOOR, 1, MIDDLETON STREET, KOLKATA - 700 071, WEST BENGAL.
Kolkata
Syndicate Bank: Netaji Subhash Road,
Kolkata (Salt Lake)
IDBI Bank Ltd., CMS Desk, Management House, D1 , Salt Lake Electronics Complex, Block EP & GP, Salt lake, Kolkata – 700 091
Kollam
HDFC Bank Ltd.: VGP Bulidings,Near Irumpupalam, Kollam 691001
Kollam
IDBI Bank Ltd., CMS Desk, Green Tower "Omkaram", Kankathumukku, NH – 47,Kollam Pin : 691 012 -
Korba
Axis Bank: Power House Road;
Korba
IDBI Bank Ltd., CMS Desk, Plot No. 26, Power House Road, Transport Nagar Road, Korba – 495 677,Chattisgarh
Koregaon
IDBI Bank Ltd., CMS Desk, Chandraprabha Bldg, 1st floor, Main Road, Koregaon, Opp. Hutatma Smarak, Dist Satara – 415501
Kota
Axis Bank: 414, Shopping Centre
Kota
Canara Bank : Baran Road
Kota
HDFC Bank Ltd.: 13-14,Main Jhalawar Road,
Kota
IDBI Bank Ltd., CMS Desk, Plot No 381-2, Shopping Center, Ghorewala Chauraha, Rawatbhata Road, Kota, Rajasthan – 324007
KOTA
SBICAP SECURITIES LTD., C/O SBI MAIN BRANCH, CHAWANI CHAURAHA, KOTA - 324007. RAJASTHAN.
Kothamangalam
IDBI Bank Ltd., CMS Desk, Pulinattu Properties, Thankalam, Ward No.XXVI, Room No.410E,410-I,Kothamangalam – 686691
Kotkapura
HDFC Bank Ltd.: B-X/740, Faridkot Road,
Kotputli
IDBI Bank Ltd., CMS Desk, Krishna Talkies Road, Near SBI , Basadi, Kotputli – Pin 303108,
Kottayam
Axis Bank: Century Towers, Near Ywca, M.C.Road
Kottayam
HDFC Bank Ltd.: 3rd Floor Unity Buildings , KK Road
Kottayam
IDBI Bank Ltd, Thekkekarayan Towers Muttambalam PostKanjikuzhy Kottayam – 686004
Krishnanagar (No Clg House)
IDBI Bank Ltd., CMS Desk, 1st Floor, Patra Market, M.M.Ghosh Street, Krishnanagar, Dist Nadia-741101
Kullu
IDBI Bank Ltd., CMS Desk, Opp Puri Brother Petrol Pump, Shastri Nagar, Kulu, Himachal
Kumbakonam
IDBI Bank Ltd., CMS Desk, Premier Towers No.2, Lakshmi Vilas Street, Kumbakonam, Thanjavur, Pin : 612001
Kundapura
IDBI Bank Ltd., CMS Desk, Kundapura Town, Muncipalty Council (KTMC) Bldg, Old Bus Stand,Kundapura – 576 201
Kurnool
IDBI Bank Ltd., CMSDesk, Gowri Gopal Hospital Complex, 46-87, Budhawarpeta, Kurnool – 518002.
Kurukshetra
HDFC Bank Ltd.: Shop No.1-5, Kalawati Market, Railway Road
Kurukshetra
IDBI Bank Ltd., CMS Desk, Opposite Krishna Dham, Railway Road, Kurukshetra – 136118 -
Lakhimpur Kheri
IDBI Bank Ltd CMS Desk, PL Plaza Complex, Near Heeralal Dharmshala, Station Road, Lakhimpur Kheri – Uttar Pradesh – 262701
Latur
HDFC Bank Ltd.:Shri Prabha Arcade, Vora Bunglow,Main Road, Nr Nagar Parishad,
Latur
IDBI Bank Ltd., CMS Desk,Kamdar Road,Asha Sadan,Hanuman Chowk P B No 4,Latur -413512
Lucknow
Axis Bank: Ashok Marg, Sikander Bagh Chauraha,
Lucknow
Canara Bank : 32 MG Road, Hazrat Ganj
Lucknow
HDFC Bank Ltd.: Pranay Towers 38, Darbari Lal Sharma Marg
Lucknow
ICICI Bank: M.G. Marg, Hazratganj
Lucknow
IDBI Bank Ltd, Kisan Sahakari Bhavan, 2, M G Road, Hazratganj, Lucknow – 226001
LUCKNOW
SBICAP SECURITIES LTD., C/O SBI GOMATI NAGAR BRANCH, 2/103, VIJAY KHAND, FIRST FLOOR, GOMTI NAGAR, LUCKNOW - 226010, UTTARPRADESH.
LUCKNOW
SBICAP SECURITIES LTD., C/O. SBI GOVT.BUSINESS BRANCH, MOTI MAHAL MARG, BEHIND K.D.SINGH BABU STADIUM, HAJRATH GANJ, LUCKNOW - 226 001, UTTAR PRADESH.
Lucknow
Syndicate Bank: Aminabad
Ludhiana
Axis Bank: The Mall Road,
Ludhiana
Canara Bank : Court Road
Ludhiana
HDFC Bank Ltd.: SCO-54, Phase -2 Urban Estate Dugri
Ludhiana
ICICI Bank: Nehru Sidhant Kender Trust Building, Feroz Gandhi Market,
Ludhiana
IDBI Bank Ltd, 107,The Mall Road, Ludhiana – 141001
LUDHIANA
SBICAP SECURITIES LTD., C/O SBI, GROUND FLOOR, FOUNTAIN CHOWK, CIVIL LINES, LUDHIANA - 141001, PUNJAB.
Ludhiana
Syndicate Bank:Clock Tower
Madikeri
IDBI Bank Ltd., CMS Desk, Bhagaths Building, No.7/13, College Road, Dist: Kodagu , Madikeri -
Madurai
Axis Bank: Goods Shed Street
Madurai
Canara Bank : Grand Central
Madurai
HDFC Bank Ltd.: Sri Nithyakalyani Towers, No 34 Krishnarayan Tank Street, North Veli Street
Madurai
ICICI Bank: North Chitrai Street
Madurai
IDBI Bank Ltd, Karthik Raja Complex 1/1 Vinayaga NagarMelur Road, K. K. Nagar, Madurai – 625020
MADURAI
SBICAP SECURITIES LTD., C/O STATE BANK OF INDIA, NUMBER - 7A, WEST VELI STREET, OPPOSITE RAILWAY STATION, MADURAI - 625001, TAMIL NADU.
Mahasamund
IDBI Bank Ltd., CMS Desk, Swami Complex, NH-217, Baghbahara Road, Near Saify Petrol Pump, Mahasamund-493445
Malappuram
IDBI Bank Ltd., CMSDesk, V Complex, Near Passport Office, Parappanangadi Road, Kizhakkethala, Malappuram – 676 519. Kerala
Malda
lda – 732101
Malegaon
IDBI Bank Ltd., CMS Desk,10, Arihant Maheshnagar,Agra road,Opp Kakani Shopping Centre,PB No 89 Malegaon 423203,Nashik Maharashtra
Malkapur
IDBI Bank Ltd., SATSANG,CINEMA RD,POST BOX NO.22,MALKAPUR 443101
Mandi
IDBI Bank Ltd., CMS Desk, SMS Complex, Near Telephone Exchange, Opp Indra Market, Mandi,
Mandi Gobindgarh
HDFC Bank Ltd.: Hukam Chand Building, Near Main Post Office
Mandi Gobindgarh
IDBI Bank Ltd., CMS Desk Punjab Steel Forging & Agro Industries,G. T. Road, National Highway-1,Mandi Gobindgarh, Punjab – 147301
Mandsour
IDBI Bank Ltd., CMS Desk, 163, Yasodharman Marg, Mhow-Neemuch Road, Opp: Suchitra Talkies,Mandsour – 458001
Mangalore
IDBI Bank Ltd, Metalco Plaza, Highland Road,Falnir,Kankanady, Mangalore – 575001
MANGALORE
SBICAPSECURITIES, C/O SBI, MANGALORE MAIN BRANCH, PORT ROAD, P.B. NO. 90, MANGALORE - 575001, KARNATAKA.
Manglore
Axis Bank: Essel Towers, Bunts Hostel Circle,
Manglore
Canara Bank : Hampanakatta
Manglore
HDFC Bank Ltd.: Ideal Towers 1st Floor , Opp Sharavu Ganapathi Temple , G T Road
Manjeri
HDFC BANK LTD, Kurikkal Plaza, Kacherippadi.
Mansa
IDBI Bank Ltd., CMS Desk, Mittal Complex, Water Works Road, Mansa – 151505 – Punjab
Maroda(No Clearing House)
IDBI Bank Ltd., CMS Desk, H No.235, Shri Bhoi Samaj Bldg, Somnath Road, At & Post Maroda, Tal Mul, Dist:- Chandrapur, Maroda – 441224
Mathura
Canara Bank : Tilak Dwar
Mathura
HDFC Bank Ltd.: 169/2 Gaushala Road OPP BSA College
Mathura
IDBI Bank Ltd., CMS Desk, 146 / 2796 – A, Upper Ground Floor, Daresi Rd., Deeg Gate, Mathura - 281001, Uttar Pradesh
Mathura
Syndicate Bank:Tilak Dwar, Holi Gate
Medinipur
IDBI Bank Ltd., CMS Desk, Raja Bazar, Head Post Office Road, Medinipur – 721101 – West
Meerut
Axis Bank: Hotel Crystal Plaza, Civil Lines Boundary Road
Meerut
Canara Bank : Abu Lane
Meerut
HDFC Bank Ltd.:381, Western Kutchery Road
Meerut
IDBI Bank Ltd., 367, Neel Kamal Building, Eves Crossing, Shivaji Road, Meerut Uttar Pradesh - 250 001
Meerut
Syndicate Bank: Shivpuri, Hapur Road
Mehsana
HDFC Bank Ltd.: Prabhu Complex " Nr Rajkamal Petrol Pump, Highway Road
Mehsana
IDBI Bank Ltd., CMS Desk, Ground Floor, Rajkamal City Mall, Ahmedabad-Planpur Highway, Mehsana- 384002
Mhow
IDBI Bank Ltd, Red Cross Hospital Premises, Plowden Road, Mhow – 453441
Miraj
IDBI Bank Ltd., CMS Desk,Shree Krupa,C.S.No.4158/A, Near Maidan,Datta Mandir, Brahmanpuri,Miraj, Dist Sangli
Modinagar
IDBI Bank Ltd., CMS Desk, Opp Modi Nagar Inter College, Modinagar, Modinagar – 201201 – Uttar Pradesh
Moga
HDFC Bank Ltd.: GT ROAD OPP D C OFFICE THAMAN SINGH GILL MARKET MOGA 142001
Moga
IDBI Bank Ltd., CMS Desk, Shop No 10-11, Near Bhag Theater, G T Road Moga, Moga – 142001 -
Moradabad
Axis Bank: Civil Lines, Near Head Post Office
Moradabad
HDFC Bank Ltd.:Chaddha Complex, GMD Road
Moradabad
IDBI Bank Ltd, Oppo Dharam Kanta, Near Majholi Chowk, Moradabad – 244001
Morvi
HDFC Bank Ltd.: Om Shopping Complex, Ravapar Road,
Morvi
IDBI Bank Ltd. , IDBI Bank Ltd., CMS Desk, 1st Floor,Parth Plaza, Near Om Shanti School, Kanyachhatralaya Road, Morbi, Rajkot – 363641
Mumbai
Axis Bank: Sir. P. M. Road, Fort
Mumbai
Canara Bank :CMS Branch Fort; SV Road, Malad; DS Marg, Chembur;
Mumbai
HDFC Bank Ltd.: Ground Floor, Maneckji Wadia Building,Nanik Motwani Marg,Near Kala Ghoda,Opp Mumbai University, Fort
Mumbai
ICICI Bank: Mumbai Samachar Marg
MUMBAI
SBICAP SECURITIES LTD., C WING, 2ND FLOOR, MAFATLAL CHAMBERS, N.M. JOSHI MARG, LOWER PAREL, MUMBAI - 400013, MAHARASHTRA.
MUMBAI
SBICAP SECURITIES LTD., C/O SANGAM CHS, GROUND FLOOR, BESIDE H.DF.C. BANK,ANDHERI (W) MUMBAI 400053
MUMBAI
SBICAP SECURITIES LTD., C/O SBI JVLR BRANCH, GROUND FLOOR, JUHU VERSOVA LINK ROAD, ANDHERI (W), MUMBAI 400053.
MUMBAI
SBICAP SECURITIES LTD., C/O SBI MUMBAI MAIN SPBB BRANCH, MUMBAI SAMACHAR MARG, GATE NO 1, HORNIMAN CIRCLE, FORT, MUMBAI - 400001, MAHARASHTRA.
MUMBAI
SBICAP SECURITIES LTD., C/O SBI, ESTATE BRANCH P.B. NO. 16555,'C' BLOCK GROUND FLOOR DEVCHAND HOUSE, DR. A B ROAD, WORLI, MUMBAI-400018.
MUMBAI
SBICAP SECURITIES LTD., C/O SBI, G-15/16, VENTURA , HIRANANDANI BUSINESS PARK, POWAI –MUMBAI : 400076.
MUMBAI
SBICAP SECURITIES LTD., C/O SBI, GITANJALI, RANADE ROAD, DADAR WEST, MUMBAI: 400028.
MUMBAI
SBICAP SECURITIES LTD., C/O SBI, MARATHON MAXIMA BLDG LBS MARG, MULUND (W). MUMBAI:400080.
MUMBAI
SBICAP SECURITIES LTD., C/O SBI, OPERA HOUSE BRANCH ,POST BAG NO.3663, UNITY HOUSE, MAMA PARAMANANDA ROAD, MUMABI 400004.
MUMBAI
SBICAP SECURITIES LTD., C/O SBI, SHOWROOM NO 11, RUSTOMJEE ZONE BLDG,,SHOWROOM-NO 11 RUSTOMJEE O-ZONE BLDG, GOREGAON- MULUND LINK ROAD BRANCH,GOREGAON (WEST) MUMBAI:400062
MUMBAI
SBICAP SECURITIES LTD., C/O SBI,BRANCH 7,SURYODAYA BLDG, JUHU ROAD,P.BOX NO.6901,SANTACRUZ (WEST) MUMBAI -400054.
MUMBAI
SBICAP SECURITIES LTD., C/O. SBI, M.G.ROAD, GHATKOPAR EAST, MUMBAI - 400077, MAHARASHTRA.
MUMBAI
SBICAP SECURITIES LTD., SBI MADAME CAMA ROAD BRANCH, SBI ADMIN BUILDING COMPOUND, NARIMAN POINT, MUMBAI - 400021, MAHARASHTRA.
MUMBAI
SSL NRI BRANCH SBICAP SECURITIES LTD., SBI NRI BRANCH, MAKER CHAMBERS -3, GROUND FLOOR, NARIMAN POINT, MUMBAI - 400 021. MAHARASHTRA.
Mumbai
Syndicate Bank: Homji Street, Fort
Mumbai(Nariman Point)
IDBI Bank Ltd, Mittal Tower, 'C' Wing, Ground Floor,Nariman Point, Mumbai – 400021
Mundikota(No Clearing House)
IDBI Bank Ltd CMS Desk, Bhupal Katare Bldg, P C O Mundikotta, Tal Tirora, Mundikota – 441605,
Muzaffarnagar
Axis Bank: Civil Lines (South), Court Road
Muzaffarnagar
HDFC Bank Ltd.: First Floor, 53/4 Janshat Road,New Mandi
Muzaffarpur
Axis Bank: Kalyani Club Road
Muzaffarpur
Canara Bank : Motijheel
Muzaffarpur
HDFC Bank Ltd.: Tilak Maidan Road
Muzaffarpur
IDBI Bank Ltd., CMS Desk, Choti Saraiyaganj, Muzaffarpur – 842001 – Bihar
Mysore
Axis Bank: Haripriya Complex, Temple Road,
Mysore
Canara Bank : 40, New Status Square
Mysore
HDFC Bank Ltd.: Mythri Arcade, Saraswathipuram,
Mysore
ICICI Bank: Kalidasa Road, V.V. Mohalla,
Mysore
IDBI Bank Ltd., CMS Desk, MIG 11, Anand Arcade, 18th Main Road, Kevempu Nagar, V. M Double Road, Saraswathipuram,Mysore – 570023, Karnataka
MYSORE
SBICAP SECURITES LTD., C/O SBI MYSORE MAIN BRANCH, P.B. NO 204, MOTIKHANA BUILDING, NEW SAYAJI RAO ROAD, MYSORE - 570024, KARNATAKA.
Nabha
HDFC Bank Ltd.: SCF 14,15 Patiala Gate
Nadiad
HDFC Bank Ltd.: 1st Floor, Metro City,Pij Road
Nadiad
IDBI Bank Ltd., CMS Desk, Shop no.1&2, Ground Floor, Iskon Arcade, College Road, Nadiad -
Nagaur
IDBI Bank Ltd CMS Desk, Gandhi Chowk, Peerbalak Area, Mohalla Peerjadan, Nagaur – 341001 -
NAGERCOIL
SBICAP SECURITIES LTD., 14B, DISTILLERY ROAD, VADASERY , NAGERCOIL – 629 001, TAMIL NADU.
Nagpur
Axis Bank: Rabindranath Tagore Road
Nagpur
Canara Bank : Sadar Bazar,
Nagpur
HDFC Bank Ltd.: 2, " Mile Stone "Near Lokmat Square, Wardha Road
Nagpur
ICICI Bank: Palm Road, Civil Lines
Nagpur
IDBI Bank Ltd, 293,Sitaram Smruti, 2nd Floor, Off West High Court Road, Laxmibhavan Square,Dharampeth, Nagpur – 440010
NAGPUR
SBICAP SECURITIES LTD., C/O SBI SEVA SADAN BRANCH, 75 MOTI MOHAN COMPLEX, SEVA SADAN CHOWK, C.A ROAD, NAGPUR - 440018, MAHARASHTRA.
Nagpur
Syndicate Bank :Central Avenue Road, Gandhi Bagh;
Nanded
IDBI Bank Ltd., CMS Desk,Lahoti Complex,Near Prabhat Talkies,Vazirabad P B 24,Nanded-431601,Maharashtra
Nandurbar
IDBI Bank Ltd., Opp. Civil Court, Station Rd, P. B. No 47, Nandurnar – 425412.
Narnaul
HDFC Bank Ltd.: Opp. S. P. Residence, Mahinder Garh Road
NASHIK
SBICAP SECURITIES LTD.,C/O SBI SPBB Br., Plot No. 56 ,OPP. WADNAGARE BHAVAN, THATTE WADI, COLLEGE ROAD, NASHIK - 422005, MAHARASHTRA.
Nasik
Axis Bank: GPO Road,
Nasik
Canara Bank : Hotel Raj, Jail Road
Nasik
HDFC BANK LTD : Archit Centre , Opp Sandeep Hotel, Chandak Circle Link Road , Near Mahamarg Bus Stand
Nasik
ICICI Bank: Sharanpur Road
Nasik
IDBI Bank Ltd, Prathamesh Apartment ThattenagarGangapur Nashik – 422005
Nasik
Syndicate Bank: Old Agra Road,
NAVI MUMBAI
SBICAP SECURITIES LTD., C/O. SBI KONKAN BHAVAN BRANCH, CIDCO BLDG. (SOUTH WING), CBD BELAPUR, NAVI MUMBAI – 400614
Navsari
Axis Bank: Navsari Gandevi Road
Navsari
HDFC Bank Ltd.: Nandani Complex , Station Road
Navsari
IDBI Bank Ltd, HareKrishna Complex, Chimnabai Road,Near Vasant Talkies, Navsari – 396445
Nawanshahar
HDFC Bank Ltd.: B 1/148, Banga Road
Nawanshahr
IDBI Bank Ltd., CMS Desk, Land Mark Chambers, Adjacent to Sugar Mill, Opp.Rai Tractor, Banga Road, Nawanshahr,
Neemuch
IDBI Bank Ltd., CMS Desk, Madhav Villa, Bungalow no.7, LIC Road, Near Teachers Colony, Neemuch -
Nellore
Axis Bank: G T Road
Nellore
HDFC Bank Ltd.: 17/126, G.V.R. Enclave, G.T. Road
Nellore
IDBI Bank Ltd., CMS Desk, 16-1-655, Ground Floor, L R Shine,V R C Centre, Nellore – 524 003
New Delhi
Axis Bank: "Statesman House" Barakhamba Road
New Delhi
Canara Bank : Capital Service Branch, Jeewan Bharti Bldg, Sansad Marg, South Extn-I
New Delhi
HDFC Bank Ltd.: Kailash Building
New Delhi
ICICI Bank: Inner Circle, Connaught Place,
NEW DELHI
SBICAP SECURITIES LTD, C/O SBI, PERSONAL BANKING BRANCH, GROUND FLOOR, 11, PARLIAMENT STREET, NEW DELHI - 110001, DELHI.
NEW DELHI
SBICAP Securities Ltd. c/o. State Bank of India 13, Raja Garden, New Delhi-110015.
NEW DELHI
SBICAP SECURITIES LTD., C/O. STATE BANK OF INDIA, PERSONAL BANKING BRANCH, A-15 HAUZ KHAS, NEW DELHI- 110016.
New Delhi
Syndicate Bank: Transport Bhawan, 1, Parliament Street,
Nipani
IDBI Bank Ltd., CMS Desk, Jawal Agency Bldg, P B No 33, Ashoknagar, Nipani, Tal Chikodi, Belgaum
Nizamabad
IDBI Bank Ltd., CMS Desk, H.NO.5-6-568, Surya Towers, Rajyalakshmi Residency, Nr Hotel Kapila Lane, Nizamabad – 503 002
Noida
Axis Bank: Sector 18,
Noida
Canara Bank : C-3,Sector-1
Noida
ICICI Bank: Senior Mall, Sector 18
NOIDA
SBICAP SECURITES LTD, C/O SBI MAIN BRANCH, SECTOR - 26, NOIDA - 201301, UTTAR PRADESH.
Noida
Syndicate Bank:B-16-17, Sector-18,
Ootacamund
Canara Bank : Commercial Street
Pachora
IDBI Bank Ltd.,Chhatrapati Shivaji Maharaj Complex, Complex, 1st Floor, Unit No 2, Jamner Road, Pachora - 424 201Dist Jalgaon, Maharashtra
Palakkad
HDFC Bank Ltd.: VIII/246, 1st Floor, Chandranagar Jn.
Palakkad
IDBI Bank Ltd., CMS Desk, Builtech foundation, Chittoor Road, Palakkad – 678013, Kerala
Palampur
IDBI Bank Ltd., CMS Desk, Lala Budha Mal Empire, Scandal Point, Nr Yamini Hotel, Aima, Palampur - 176061
Palanpur
HDFC Bank Ltd.: Nr. Cozy Tower, Opp : Joravar Palace
Palanpur
IDBI Bank Ltd., CMS Desk, 12-19, Tirupati Shopping Plaza, Opp Sarkari Vasahat, Palanpur -385001 -
Pali
IDBI Bank Ltd., CMS Desk, Shree Nath, 87 Veer Durga Das Nagar, Near Nahar Bus Stand, Pali -
Palwal
IDBI Bank Ltd CMS Desk, Old GT Road, Palwal 121102, Haryana
PANCHKULA
SBICAP SECURITES LTD., C/O STATE BANK OF INDIA,SCO - 14, SECTOR 10, PANCHKULA - 140109, HARYANA.
Pandharpur
IDBI Bank Ltd., CMS Desk, 1187 , Navi Peth, Khava Bazar, Pandharpur , Dist.Solapur, Maharashtra – 413304
Panipat
Axis Bank: GT Road Gaylord Hotel Building, G.T. Road,
Panipat
Canara Bank : G.T. Road
Panipat
HDFC Bank Ltd.: Opp. Railway Road, G.T Road
Panipat
IDBI Bank Ltd, Opp Hotel Mid-Town G T RoadNear Sanjay Chowk Panipat – 132103
Panji (Goa)
Axis Bank: P. Shirgaonkar Road, Sidarth Bandodkar Bhavan
Panji (Goa)
Canara Bank : 18th June Road,
Panji (Goa)
HDFC Bank Ltd.: 301, Milroc Lar Menezes, Swami Vivekanand Road
Panji (Goa)
ICICI Bank: Sindur Business Centre, Swami Vivekanand Road,
Panji (Goa)
Syndicate Bank: Dr. Atmaram Borkar Road,
Panjim
IDBI Bank Ltd, Alcon Chambers, Dr Bandodkar Marg, Panaji Goa, Panjim
PANJIM
SBICAP SECURITIES LTD., C/O. STATE BANK OF INDIA PANJIM MAIN BRANCH, DAYANAND BANDODKAR MARG, NEAR HOTEL MANDOVI, PANAJI - 403 001, GOA.
Paradip
IDBI Bank Ltd., CMS Desk, Ground Floor, Madhuban Market, Panposh Road,Next to New India Insurance, Paradip – 754142, Orissa
Parbhani
IDBI Bank Ltd.,Ramprasad B. Soni. Opp. Z P Kanya Shala Station Rd, Parbhani – 431401.
Parli Vaijnath
IDBI Bank Ltd. IDBI Bank Ltd., CMS Desk Opale Galli, Jau Line, Vivekanand Nagar, Parli Vaijnath – 431515, TAL- Amejogai Beed,
Patan
IDBI Bank Ltd., CMS Desk, Ground Floor, Vrundavan Arcade, Opp. Bhageshwar Mahadev, Station Road, Patan – 384265
Pathanamthitha
HDFC Bank Ltd.: Aban Arcade, Ring Road, Pathanamthitha,Kerala
Pathanamthitta
IDBI Bank Ltd., CMS Desk, MTS Commercial Complex, College Road, Pathanamthitta – 689645 – Kerala
Pathankot
IDBI Bank Ltd., CMS Desk, Chhabra Palace, Sunder Nagar, Dhangu Road, Dist. Gurdaspur, Pathankot -
Patiala
Axis Bank: Rajwara Road, The Mall Road
Patiala
Canara Bank : The Mall Road
Patiala
HDFC Bank Ltd.: Building Leela Bhawan, Near Gopal Sweets
Patiala
IDBI Bank Ltd, 10,Chotti Baradari, The Mall, Patiala – 147001
PATIALA
SBICAP SECURITIES LTD., STATE BANK OF PATIALA,(MAIN BRANCH), THE MALL,MALL ROAD, PATIALA - 147001, PUNJAB.
Patna
Axis Bank: Lok Nayak Jay Prakash Bhawan,
Patna
HDFC Bank Ltd.: Plot No 651 Jamal Rd
Patna
IDBI Bank Ltd, Kashi Palace Complex, Dak Bungalow Road,Opp. Heera Palace, Patna – 800001
PATNA
SBICAP SECURITIES LTD. C/O SBI SPB BRANCH, WEST GANDHI MAIDAN, PATNA - 800001, BIHAR.
Patna
Syndicate Bank: Capital Tower Fraser Road,
Perintalmanna
IDBI Bank Ltd., CMS Desk, Ground & 1st Floor, Marhaba Trade Centre, Ooty Road, Near KSEB Office, Perinthalmanna – 679322
Perinthalmana
HDFC Bank Ltd.: Wholesale Banking, Sree Complex, Calicut Road
Perumbavoor
IDBI Bank Ltd., CMS Desk, M V J M Complex, Opp Municipal Vegetable Market, A.M. Road, Perumbavoor Pin : 683542
Phagwara
HDFC Bank Ltd.: Kalra Complex G T Road Phagwara
Phagwara
IDBI Bank Ltd, Ohri Towers 14-A,Model TownG.T. Road Phagwara – 144401
Phaltan
IDBI Bank Ltd., CMS Desk,Sr.No.39/1 Laxminager,Dr Deshapande bldg,Phaltan.415523,Dist. Satara,Maharashtra
Pilibhit
IDBI Bank Ltd., CMS Desk, Near Luxmi Tower, Gandhi Stadium Road, Pilibhit – 262001 – UttarPradesh
Pithampur
IDBI Bank Ltd, Shop NO. 5-6, Keshar ComplexSector-1, MHOQ Neemuch Road, Pithampur – 454774
Pithoragarh
IDBI Bank Ltd CMS Desk, Vishnu Market Complex, Shree Ganapati Sweets, Siltham, Pithoragarh -
Pondicherry
Axis Bank: Bussy Street
Pondicherry
HDFC Bank Ltd.: T.S.No.6, 100Ft Road, Ellaipillaichavady
Pondicherry
ICICI Bank: Mission Street
PONDICHERRY
SBICAP SECURITIES LTD,ÿ164, KAMRAJ SALAI, 1ST ÿFLOOR, ABOVE SBI ADB BRANCH , PUDUCHERRY-605013, TAMIL NADU
Pondicherry
Syndicate Bank: Nearvelan Silks, J.N. Street,
Porbandar
HDFC Bank Ltd.: Om Shiv Shakti R.D.Chambers, M.G. Road,
Porbandar
IDBI Bank Ltd., CMS Desk, Bhavya Building, Ground Floor, Opp. Maha Prabhuji Bethak, M G Road, Porbandar – 360575
Puducherry
IDBI Bank Ltd., CMS Desk, No 86, S.V.Patel Salai, Puducherry (Pondicherry) – Tamil Nadu – 605001
Pune
Axis Bank: Jangli Maharaj Road,
Pune
Canara Bank : CAMP Red Cross Building,
Pune
HDFC Bank Ltd.: Fortune Square 3 Rd Floor, Deep Bungalow Chowk, Model Colony, Shivajinagar,
Pune
ICICI Bank: Shangrila Garden
Pune
IDBI Bank Ltd, Dynaneshwar Paduka Chowk, Fergusson College Road, Pune – 411004
Pune
Sanriya Investment Advisors Pvt. Ltd.
Kamdhenu, 2nd Floor, Opp. Prakash (MSEB Office) Bhavan,
Next to Bank of Baroda, Near Chattushringi Temple, above Tribes India,
Senapati Bapat Rd, Shivajinagar, Pune, Maharashtra 411016
M: 9822403407
PUNE
SBICAP SECURITIES LTD., C/O SBI BUND GARDEN BRANCH, GRALE 171/B, 1ST FLOOR, DP ROAD, PUNE-411001, MAHARASHTRA
PUNE
SBICAP SECURITIES LTD., SPBB BRANCH, 1277, KUMAR RENAISSANCE, J.M.ROAD, DECCAN GYMKHANA, PUNE - 411004, MAHARASHTRA.
Pune
Syndicate Bank:712, Naratan Peth, Laxmi Road,
Puri
IDBI Bank Ltd., CMS Desk, Grand Bajaj Showroom, Grand Road, Badasankha, Puri – 752002
Purnea
IDBI Bank Ltd., CMS Desk, Brajesh Automobile, Navratan Haata, N.H.31, Purnia, Bihar -
Purulia
IDBI Bank Ltd CMS Desk, Deshbandhu Road, NH-60A, Purulia, WEST BENGAL-723101
Raebareilly
IDBI Bank Ltd., CMS Desk, Hotel Amar, Kachehri Road, Raebareilly – 229001, Uttar Pradesh
Raichur
IDBI Bank Ltd., CMS Desk, 11-1-10/1, Shantha Complex, Saath Kacheri Road, Basaveshwara Circle, Raichur-584 101
Raigarh
IDBI Bank Ltd., CMS Desk, Opp. Carmel School, O.P.Jindal Road, Jagatpur, Raigarh – 496001,
Raipur
Axis Bank: Opp. New Bus Stand, Jeevan Bima Marg
Raipur
HDFC Bank Ltd : Chawla Towers, Near Bottle House, Shankar Nagar
Raipur
IDBI Bank Ltd, Singhania House, Civil Lines, Oppo. Meuseum, Raipur – 492001
RAIPUR
SBICAP SECURITIES LTD. C/O. SBI KUTCHERY BRANCH, KUTCHERY, RAIPUR-492001, CHATTISGARH
Rajahmundry
Axis Bank: Vygram Road, T. Nagar
Rajahmundry
HDFC Bank Ltd.: 46-17-20, 1stfloor, Danavaipet
Rajamundhry
IDBI Bank Ltd, 46-22-11 K.S.R.ComplexDanavaipeta Rajahmundry – 533103
Rajapalayam
HDFC Bank Ltd.: 251 E Kadabankulam Main, Rajapalayam Thenkasi Road
Rajkot
Axis Bank: Kalawad Road
Rajkot
Canara Bank : Triko-Na Bagh;
Rajkot
HDFC Bank Ltd.:" Shri Harish, Bhaktinagar Society ,Bhaktinagar Circle
Rajkot
ICICI Bank: Jai Hind Press Annexe, Babubhai Shah Marg,
Rajkot
IDBI Bank Ltd,"Shivdarshan" Nr.Kathiawad GymkhanaDr.Radhakrishnan Road Rajkot -360001
RAJKOT
SBICAP SECURITIES LTD C/O, STATE BANK OF INDIA, RAJKOT ZONAL OFFICE, OPPOSITE SARDAR BAUG, CIRCUIT HOUSE, RAJKOT – 360001,GUJARAT
Rajkot
Syndicate Bank: Near Para Bazar Dhevar Road,
Rajnandgaon
IDBI Bank Ltd., CMS Desk,Hariprasad Shukla Bldg,Gurkhu Line,Rajnandgaon – 491 44,Maharashtra
Rajpura
HDFC Bank Ltd.: # 11-12B, Clibre Market
Rajpura
IDBI Bank Ltd., CMS Desk, Patiala Chandigarh Road, Near ITI Chowk, Rajpura, Pin : 140401,
Rajsamand
IDBI Bank Ltd, Shree ji Kripa Jalchakki Road, Rajsamand – 313326
Ramganj Mandi
HDFC Bank Ltd.: Bazaar No -1 Opp Sbbj Bank : Ramganj Mandi
Ramgarh
HDFC Bank Ltd.: Main Road,Near Bank of Baroda, Ramgarh (Jharkhand)
Ramgarh Cantonment
IDBI Bank Ltd., CMS Desk, M P Complex, Near Jain Temple, Main Road, Ramgarh Cantonment – 829122 -
Rampur
IDBI Bank Ltd., CMS Desk, Plot No.D, Rahay Raza karim Bagh, Patti Chhotey, Civil Lines, Rampur Pin : 244901
Ranchi
Axis Bank: Old H.B. Road, Near Firayalal Chowk,
Ranchi
HDFC Bank Ltd.: Rohini Complex Circular Road Lalpur
Ranchi
ICICI Bank: Main Road (Near Ratanlal Petrol Pump)
Ranchi
IDBI Bank Ltd, Arjan Place, 5, Main Road, Ranchi – 834001
Ranchi
Syndicate Bank: Rani Sati Market, LH Road
Raniganj
HDFC Bank Ltd.: A/29, N S B Road, Opposite Asoka Petrol Pump,
Ratlam
HDFC Bank Ltd.: 90, Station Road
Ratlam
IDBI Bank Ltd., CMS Desk, Shashvat 127, Biharilal Marg, Old Court Road, Ratlam – 457001, Madhya Pradesh
Ratnagiri
HDFC Bank Ltd.: 3,Mangesh Shanta, Apartment,Near Maruti Mandir, Ratnagiri-Kolhapur Highway,
Ratnagiri
IDBI Bank Ltd.,Plot no 1566, Karmarkar Bldg. Dr B N Sawant Rd, Ratnagiri – 415612
Renukoot
IDBI Bank Ltd, Birla Market Renukoot Sonbhadra District Renukoot – 231217
Rewa
IDBI Bank Ltd., CMS Desk, John Tower, College Road, Rewa – 486001 – Madhya Pradesh
Rewari
HDFC Bank Ltd.: L203, 1st Floor, Modal Town, Old Court Road
Rewari
IDBI Bank Ltd., CMS Desk, SCO-37/38, Brass Market, Rewari – 123401 – Haryana
Rishikesh
HDFC Bank Ltd.: Mc No 53 Mj Mall Railway Road
Rishikesh
IDBI Bank Ltd., CMS Desk, 182, Haridwar Road, Ganga Vihar,Opp.Akhand Ashram, Rishikesh -
Rohtak
HDFC Bank Ltd.: Jawahar Market, Opp D-Park, Model Town
Rohtak
IDBI Bank Ltd., CMS Desk, 731, Delhi – Rohtak Road, Opp Power House, Rohtak – 124001 Haryana
Roorkee
Canara Bank : Anaj Mandi,
Roorkee
HDFC Bank Ltd.: 313/8, Civil Lines,
Roorkee
IDBI Bank Ltd CMS Desk, Satya Sai Plaza, G.T.Road, National Highway, Azadnagar Chauk, Roorkee – 247667,Uttarakhand
Ropar
HDFC Bank Ltd.: Raj Hotel Complex, College Road
Rourkela
HDFC Bank Ltd.: Dewadi Bhavan
Rourkela
IDBI Bank Ltd CMSDesk, 1st Floor, DUA Complex, Panposh Road,Rourkela Orissa - -769004
Rudrapur
HDFC Bank Ltd.: Nanital Road , Plot No1&2,Nanital Road
Rudrapur
IDBI Bank Ltd., CMS Desk Gaba Complex, Kashipur Road, Rudrapur Uttranchal – 263 153.
Rupnagar
IDBI Bank Ltd., CMS Desk, SCO 38, Beant Singh Market, Aman Nagar – II, Bela Road, Roopnagar,Dist Ropar, Rupnagar Pin : 140001 – Punjab
Sagar
IDBI Bank Ltd., CMS Desk, Lajputpura Ward, Mahavir Jinalaya Road, Sagar – 470002 – Madhya Pradesh
Saharanpur
Canara Bank : Chakrota Road
Saharanpur
HDFC Bank Ltd.: Court Road
Saharanpur
IDBI Bank Ltd CMS Desk, Monga Complex, Delhi Road, Delhi Road, Saharanpur Uttar Pradesh – 247001
Salem
HDFC Bank Ltd.: HDFC Bank Ltd,: Rathan Arcade,Five Roads, Meyyanur
Salem
IDBI Bank Ltd., CMSDesk K.T.Towers, Gr Floor, No.111 Omallur Main Road,Four Road Salem,Tamil Nadu – 636007
SALEM
SBICAP SECURITIES LTD., SBI HASTHAMPATTI BRANCH, BANK HOUSE,No. 68 CHERRY ROAD, SALEM - 636 007, TAMIL NADU.
Sambalpur
HDFC Bank Ltd Nayapara Golebazar
Sambalpur
IDBI Bank Ltd., CMS Desk, Kadambari Complex, Nayapara, Gole Bazar, Sambalpur – 768001 -
Sanawad
IDBI Bank Ltd., CMS Desk, Bapa Mansion, Khargone Road, Dist : Khargone, Sanawad – 451111 – Madhya
Sangamner
HDFC Bank Ltd.: 1 Janak Plaza, New Nagar Road
Sangamner
IDBI Bank Ltd., CMS Desk,Madhu Kunj Complex,Navin Nagar Road,Sangamner- 422605,Dist Ahmednagar Maharashtra
Sangli
HDFC Bank Ltd.: 640,Venkatesh Senate, Sangli Miraj Road
Sangli
IDBI Bank Ltd.,Vyankatesh Embassy, Opp.Sangli Zillha Parashid, Sangli – 416416
Sangrur
HDFC Bank Ltd.: SCO-1,2,3.Kaula Park, Sangrur(PB)
Sangrur
IDBI Bank Ltd., CMS Desk, MP Towers, Opp Gurudwara Hargobindpura, Outside Sunami Gate, Sangrur – 148001
Satara
IDBI Bank Ltd., CMS Desk, 218, Pratapganj Peth, Vishwasta Bhavan, Satara – 415002 Maharashtra
Satna
IDBI Bank Ltd., CMS Desk, K.M.Heights, Rewa Road, Satna – 485001 – Madhya Pradesh
Sawai Madhopur
IDBI Bank Ltd., CMS Desk, Plot No 19, Indira Colony, Bajaria, Sawai Madhopur – 322001 -
Secunderabad
Canara Bank : RP Road
SECUNDERABAD
SBICAP SECURITIES LTD., 1ST FLOOR, DMC CENTER, ABOVE STATE BANK OF INDIA, ST. JOHN'S ROAD, EAST MARREDPALLY, SECUNDERABAD - 500026, ANDHRA PRADESH.
Sehore
IDBI Bank Ltd., CMS Desk, Plot No-14-15, Main Road, Tahsil Square, Sehore Pin : 466001 – Madhya Pradesh
Selam
Axis Bank: Omalur Main Road, Chinagantyada
Selam
Canara Bank : Fort
Selam
ICICI Bank: Omalur Main Road, Near Bus Stand
Sendhwa
IDBI Bank Ltd.,Goviewala Building, AB Road, Dist Barwan Sendhwa – 451666 (M. P.)
Shillong
Axis Bank: Jail Road
Shillong
Canara Bank : Main Branch GS Road
Shillong
HDFC Bank Ltd.: Anders Mansion, Police Bazar
Shillong
IDBI Bank Ltd, Plot No. 4, Jail Road, Oppo. MTC Building, Shillong – 793001 – Meghalaya
Shimla
Axis Bank: Commercial Com-Plex, Kasumpti
Shimla
Canara Bank : The Mall
Shimla
HDFC Bank Ltd.: 3,Jankidas Bldg
Shimla
IDBI Bank Ltd., CMS Desk, Jeevan Jyoti Building, LalaLajpatrai Chowk, The Mall, Shimla, Himachal Pradesh – 171001
SHIMLA
SBICAP SECURITES LTD., C/O STATE BANK OF INDIA, NEW BUILDING, 2nd FLOOR, THE MALL, SHIMLA - 171003, HIMACHAL PRADESH.
Shimla
Syndicate Bank: The Mall,
Shimoga
Axis Bank: G.R. Prabhu Arcade, JPN Road, 1st Cross
Shimoga
HDFC BANK LTD, 447 ,Sharavathi Complex, Savarlane Road,
Shimoga
IDBI Bank Ltd., CMS Desk, Commerce @ Kori, No:29, L. L. R. Road, Opposite C.S.hospital, Shimoga -
Shirdi
IDBI Bank Ltd., CMS Desk, Gr Fl, Hotel Kala Sai Building, Opp. Shirdi Police Station, Nagar-Manmad Road, Shirdi-423109Dist-Ahmednagar, Maharashtra
Sholapur
Axis Bank: Kanale Kalyan Mandap, Dufferin Chowk
Sholapur-Navipeth
d.,CS No. 5 / 2, South Kasaba, Damani Shopping Complex, Near Central Talkies, Solapur – 413007 -Maharashtra.
Shri Ganganagar
IDBI Bank Ltd., CMS Desk, Hotel Khurana Palace, 2/1-1, Sukharia Marg, Ganganagar – 335 001 – Rajasthan
Shrirampur
IDBI Bank Ltd., CMS Desk,Near Shriram Mandir,Ward No 5 P B No. 91,Shrirampur 413709,Dist Ahmednagar,Maharashtra
Sibsagar
IDBI Bank Ltd., CMS Desk, Dolmukh Chariali, Babupatty Road, Sibsagar-785640 – Assam
Sikanderpur
IDBI Bank Ltd, Pal Tower Mehrauli Gurgaon RoadSikanderpur Gurgaon – 122002
Sikar
IDBI Bank Ltd., CMS Desk, Near Fagalwa Petrol Pump, Haveli and Nohara, Ward No.3, Station Road, Sikar 332001,
Silchar
IDBI Bank Ltd., CMS Desk, Jagannath Appartment, First Floor, Hospital Road, Silchar-788005 -
Siliguri
Axis Bank: Spectrum House, Sevoke Road
Siliguri
HDFC Bank Ltd.: 136/115 Hill Cart Road
Siliguri
IDBI Bank Ltd CMS Desk, Nanak Complex, 1st Floor, Sevoke Road,Siliguri West Bengal – 734001
Silvassa
HDFC Bank Ltd.: Jaypee House, Opp. Patel Petrol Pump
Silvassa
IDBI Bank Ltd CMSDesk, Plot No. 1, Amli, Silvassa Vapi Road,Silvassa Dadra & Nagar Haveli – 396230
Sindhanur
HDFC Bank Ltd.: Ward No 12,Kushtagi Road
Singrauli
IDBI Bank Ltd CMS Desk, Vindhyanagar Main Road, Waidhan, Singruali, Madhya Pradesh – 486886
Sirsa
IDBI Bank Ltd., CMS Desk, National Highway # 10, Opp Maruti Showroom, Dabwali Road,Sirsa, Haryana – 125 055
Sitamarhi
IDBI Bank Ltd., CMS Desk, Vishnu Market, Shankar Chowk, Near Sarvodaya Press, Sitamarhi Bazar, Sitamarhi – 843302
Sitapur
IDBI Bank Ltd., CMS Desk, Dammu ji Building, Near Sethi Dry Cleaners, Eye Hospital Road,Sitapur,
Sivaganga
IDBI Bank Ltd., CMS Desk, No 59-A, North Raja Street, Sivaganga – 630561. Tamil Nadu
Sivakasi
IDBI Bank Ltd., CMS Desk, New No. 36F, Old No.106, Velayutham Road, Virudhunagar Dist, Sivakasi - 626123
Solan
HDFC Bank Ltd.: The Mall Road, Opp.Uco Bank
Solan
IDBI Bank Ltd., CMS Desk, Kapoor Complex, Near Axis Bank, The Mall , Solan, Himachal Pradesh
Solapur
HDFC Bank Ltd.: 8516/11 Murarji Peth,Sun Plaza Bldg,Lucky Chowk
Sonepat
IDBI Bank Ltd., CMS Desk, 1-L Model Town, Sonepet – 131001, Haryana
Srikakulam
IDBI Bank Ltd., CMS Desk, Gr / 1st Floor, kameswari Complex, Opp KHK Public School, Near Sana Street, Srikakulam – 532001
Srinagar
Canara Bank : The Bund Residency Road
Srinagar
HDFC Bank Ltd.: First Floor, M. S. Shopping Mall, Residency Road
Sriniketan
IDBI Bank Ltd., CMS Desk, Sriniketan Bazaar, Sriniketan, Bolpur , Birbhum, West Bengal -
Sultanpur
IDBI Bank Ltd CMS Desk, Jalal Complex, H No. 1899, Khairabad, Opp Arya Samaj Mandir, Allahabad Faizabad Road, Sultanpur,Uttar Pradesh – 228001
Sunder Nagar
IDBI Bank Ltd., CMS Desk, N.H. 21, Near Cooperative Bank, District: Mandi, Sundar Nagar - 175002, Himachal Pradesh
Surat
Axis Bank: Ghod Dod Road
Surat
Canara Bank : KM Road;
Surat
HDFC Bank Ltd.: Crossway Mall , Near Ram Chowk, Ghod Dod Road
Surat
ICICI Bank: Athwa Lines
Surat
IDBI Bank Ltd, 202, 21st Century Business House, 2nd Floor, Nr Mandarwaja, Ring Road, Surat – 395002
SURAT
SBICAP SECURITIES LTD C/O, SBI, GHODDOD ROAD U25-28, MEGH MAYUR PLAZA, OPP JANI FARSAN BHANDAR, PARLE POINT,SURAT – 395007, GUJARAT,
Surendranagar
Axis Bank: Ajmera Chambers, S. T. Road
Surendranagar
HDFC Bank Ltd.: Middle Point, A Wing, Nr : Milan Cinema, Main Road,
Surendranagar
IDBI Bank Ltd., CMS Desk, Ground Floor, Mega Mall, Near Milan Cinema, Surendranagar – 363 002, Gujarat
Talcher
IDBI Bank Ltd., CMS Desk, Hotel Shakti International, Handidhua Chowk, Talcher – 759100 -
Tamluk
IDBI Bank Ltd., CMS Desk, Ward No: 10, Village: Padumbasan (Maniktala) Post: Tamluk, Dist:Purba Medinipur, Pin: 761636
Tarn Taran
IDBI Bank Ltd., CMS Desk, Noor Building, Opp. SP (D) Office, Amritsar Road, Tarn Taran -
Tasgaon
IDBI Bank Ltd.,C S No.1540/A/B, Parchure Bldg., Siddheshwar Road, Tasgaon, Sangli, Maharashtra – 416312
Tembhurni(No Clearing House)
IDBI Bank Ltd., CMS Desk, 1794, Phalke Chambers, National Highway, Tembhurni, Solapur -
Tezpur
IDBI Bank Ltd CMS Desk, C.K Das Road, Near Kamrupiya Namghar, Tezpur, Dist – Sonitpur, Assam -
Thalassery
HDFC Bank Ltd.: Sahara Centre,AVK Nair Road,
Thane
Canara Bank : Gokhale Road, Naupada
THANE
SBICAP SECURITIES LTD., C/O. SBI PBB VASANT VIHAR BRANCH, CHESTNUT PLAZA, OPP. EDEN WOODS GLADYA ALVARES ROAD, VASANT VIHAR, THANE (WEST) – 400610.
Thane
Syndicate Bank: Vithal Niwas, Naupada, M.G. Road
Thanjavur
IDBI Bank Ltd., CMS Desk, No 7A, Rajappa Nagar, Medical College Road, Thanjavur – 613007,
Theni
HDFC Bank Ltd.: Theni, #422-A, Periyakulam Road, Theni Allinagaram
Thiruvalla
HDFC Bank Ltd.: Illampallil Buildings,26/149,1&2 ,MC Road,Ramanchira
Thiruvalla
IDBI Bank Ltd, Warbha Centre Ramanchira, M. C. Road Tiruvalla – 689101
Thiruvananthapuram
IDBI Bank Ltd, Ground Floor, Samdrudhi Magnet Building, Oppo. Women's College,Near Kalabhavan Theatre, Vazhuthacaud,Trivendrum. (Thiruvananthapuram) 695014
THIRUVANANTHAPURAM
SBICAP SECURITIES LTD., FIRST FLOOR, STATE BANK OF TRAVANCORE BUILDING, SASTHAMANGALAM, THIRUVANANTHAPURAM - 695010, KERALA.
Thodupuzha
IDBI Bank Ltd., CMS Desk, Tazhatheperambil Complex, Ramamangalam Thodupuzha Bye pass Road, Thodupuzha – 685584
Thrissur
IDBI Bank Ltd., CMS Desk, Emmatty Towers, 1st Floor, St. Thomas College, East Fort P.O, Thrissur- 680005. Kerala
Thrissur (Trichur)
Axis Bank: City Centre
Thrissur (Trichur)
HDFC Bank Ltd.: Third Floor, Suharsha Towers,Shornur Road,
Tinsukia
IDBI Bank Ltd CMS Desk, 1st Floor , R K Market, Devipukhuri Road, Tinsukhia, Assam – 786125
TIRUCHIRAPPALLI
SBICAP SECURITIES LTD., C/O STATE BANK OF INDIA, MICR CENTER, GROUND FLOOR, ASHA ARCADE, 73 PROMENADE ROAD, CANTONMENT, TIRUCHIRAPPALLI - 620001, TAMIL NADU.
Tirunelveli
HDFC Bank Ltd. : 12,13, Trivandrum High Road,Vannarpettai, Palayamkottai
Tirunelveli
IDBI Bank Ltd., CMS Desk, City Shopping Centre, Trivandrum Bye Pass Road, Kokurakulam, Near Collectorate, Tirunelveli – 627006
Tirupati
HDFC Bank Ltd.Krishna Arcade, Beside IBP Petrol Pump, Near Annamaiah Circle,
Tirupati
Canara Bank : RC Road
Tirupati
Axis Bank: K T Road
Tirupati
IDBI Bank Ltd., CMS Desk, Door No. 19 / 8 D, A I R Road, Annamaiah Circle, Annamayya Marg, Tirupati – 517501
Tirupur
Axis Bank: 3, Court Street
Tirupur
HDFC Bank Ltd.: HDFC Bank Ltd,No-169,Chidambaram Complex,Kumaran Road,
Tirupur
IDBI Bank Ltd, Balamurugan Complex 266, Avinashi Road Tirupur – 641602
Tirur
HDFC Bank Ltd.: KMS TOWER,Thazhepalam
Tirur
IDBI Bank Ltd., CMS Desk, Razak Center, Pan Bazar, Mallappuram Road, Tirur P.O, Mallappuram
Tonk
IDBI Bank Ltd., CMS Desk, GR Floor & First Floor, Near Nizam Bidi Factory, Subhash Bazar,Tonk – 304001
Trichy
Axis Bank: Salai Road
Trichy
Canara Bank : 26, Nandikoil Street Teppakulam
Trichy
HDFC Bank Ltd.: Pla Kanagu Towers, The Cross , Main Road, Thillainagar
Trichy
ICICI Bank: West Bouleward Road
Trichy
IDBI Bank Ltd, Dukes Complex, 120, Bharatiar Salai,Cantonment, Trichy – 620001
Trivendrum
Axis Bank: M.G. Road, Pattom
Trivendrum
Canara Bank : Puthenchenthai, MG Road,
Trivendrum
HDFC Bank Ltd.: BOB Plaza , Pattom
Tumkur
IDBI Bank Ltd., CMS Desk, 1st Floor, Mahalakshmi Central, Opp. Govt. Polytechnic College, Ashok Nagar, Bh Road, Tumkur – 572102
Tuticorin(Mergedwith Tirunelvelli Clearing)
IDBI Bank Ltd., CMS Desk, Door No. 50, 51, 52, 53 & 54, Ground Floor, WGC Road, Tuticorin Pin - 628002,
Udaipur
Axis Bank: Saheli Marg, Near UIT Circle
Udaipur
HDFC Bank Ltd. Durga Nursery Road
Udaipur
IDBI Bank Ltd, Mumal Towers, 16 Saheli Marg, Udaipur – 313001
UDAIPUR
SBICAP SECURITIES LTD., C/O SBI, MAIN BRANCH, 23/C MADHUBAN, UDAIPUR - 313001, RAJASTHAN.
Udgir
IDBI Bank Ltd.,23/126, Wattamwar Bldg, Main Rd, Udgir, Dist. Latur – 413517.
Udhampur
IDBI Bank Ltd., CMS Desk, 150-Dhar Road, Shakti Nagar, Opp Sansar Saw Mills, Udhampur, Jammu & Kashmir – 182101
Udipi
IDBI Bank Ltd, Manipal Centre Maruti Veethika, Chittaranjan CircleUdupi Karnataka – 576101
Udupi
HDFC Bank Ltd.: Panduranga Tower/ Diana Circle, Court Road
Ujjain
IDBI Bank Ltd, Hotel Ashray 77, Devas Road Ujjain – 456010
UJJAIN
SBICAP SECURITIES LTD., C/O SBI MAIN BRANCH, STATE BANK BUILDING, BUDHWARIYA, UJJAIN – 456 006.
Una
IDBI Bank Ltd., CMS Desk, Basant Tower, Hamirpur Road, Near Bus Stand, Una, Una – 174303 -
Unjha
Axis Bank: Sardar Chowk
Unjha
HDFC Bank Ltd.: 1st Floor, Suvidhi Complex, Station Road ,
Unjha
IDBI Bank Ltd. IDBI Bank Ltd., CMS Desk, Station Road, Near Bank of Baroda, Unjha, Mehsana – 384170,
Vadodara/Baroda
Axis Bank: Race Course Circle (South)
Vadodara/Baroda
HDFC Bank Ltd.: Fortune Tower,Vadodara Stock Exchange Building
Vadodara/Baroda
ICICI Bank: Race Course Circle, Alkapuri:
Vadodara/Baroda
Syndicate Bank: Mandivi,
Valsad
Axis Bank: Opp. Bai Avabai High School, Halar Road
Valsad
HDFC Bank Ltd.: Ekta Apt, Tithal Road,
Valsad
IDBI Bank Ltd., CMS Desk, C.S. No 4000 & 4001, Shop no.2-5 Megharachana Tower, Shila Park Complex, Tithal Road,Valsad – 396001
Vapi
HDFC Bank Ltd.: Kanta Trade Center, GIDC Char Rasta
Vapi
IDBI Bank Ltd.,C-1, Advance Complex, National Highway no. 8, Near Hotel Green View, P. B 85, Vapi -396191.
Varanasi
Axis Bank: Shastri Nagar, Sigra
Varanasi
HDFC Bank Ltd.: Kush Complex Sigra
Varanasi
IDBI Bank Ltd, Arihant Complex, Nagar Nigam Road,Sigra Varanasi – 221002
VARANASI
SBICAP SECURITIES LTD., C/O SBI BHELUPUR BRANCH, VARANASI - 221010, UTTAR PRADESH.
Vellore
HDFC Bank Ltd.: 73 Officers Line
Vellore
IDBI Bank Ltd., CMS Desk, No.5, 14th Cross Street, 1st Floor, Gandhi Nagar, Vellore - 632006, Tamil Nadu
Veraval
HDFC Bank Ltd.: "Amrut Deep", Rajmahal Road, Opp. Public Garden, Veraval
Veraval
IDBI Bank Ltd., CMS Desk, Ground Floor , Akshar Complex, Nr S.T.Stand,LILASHAH NAGAR, Dist:Junagadh, Veraval – 362265,
Vidisha
IDBI Bank Ltd., CMS Desk, 16, Khari Phatak Road, Vidisha – 464001 – Madhya Pradesh
Vijayawada
Axis Bank: Matha Towers, Ring Road
Vijayawada
Canara Bank : Iron Centre, Venkatesharapuram
Vijayawada
HDFC Bank Ltd.:Valluri Complex, M G Road
Vijayawada
ICICI Bank: Sainag Complex, M G Road
Vijayawada
IDBI Bank Ltd, BSR Plaza Nr. Maris Stella College,Ring Road Vijayawada – 520008
VIJAYWADA
SBICAP SECURITIES LTD LTD., C/O. SBI GOVERNORPET BRANCH, ALI BEGH STREET, GOVERNORPET, VIJAYWADA-520002, ANDHRA PRADESH.
Virudhunagar
IDBI Bank Ltd., CMS Desk, Plot No. 32, Lakshmi colony, Madurai Road, Virudhunagar – 626001, Tamil Nadu
Vishakapatnam / Vizag
Axis Bank:Dwaraka Nagar,
Vishakapatnam / Vizag
Canara Bank : Daba Gardens
Vishakapatnam / Vizag
HDFC Bank Ltd.: Potluri Castle, Dwarakanagar
Vishakapatnam / Vizag
ICICI Bank: Isnar Satyasri Complex, Main Road, Dwarka Nagar
Vishakhapatnam
IDBI Bank Ltd, Balaji's Mangalgiri Chambers, 9/29/6-1,Siripuram, Vishakhapatnam – 530003
Vita
IDBI Bank Ltd.,Kaka Bhandare Complex, Shivaji Chowk, Vita, Tal. Khanapur, Dist. Sangli – 415311.
VIZAG
SBICAP SECURITIES LTD., C/O SBI MAIN BRANCH, 1ST FLOOR, OLD JAIL ROAD JUNCTION, NEAR REDHAM GARDENS, VISAKHAPATNAM - 530002, ANDHRA PRADESH.
Vizianagaram
IDBI Bank Ltd., CMS Desk, M S R Complex, Door No.19-1-9, Jidduvari Street, Vizianagaram – 535001
Vyara (Guj)
Axis Bank: Hyper City, Station Road
Wai
IDBI Bank Ltd, CMS Desk, 432, Ganpati Ali, Hajare Building, Wai, Dist – Satara – 412803,Maharashtra.
Wani
IDBI Bank Ltd., Chordia Building, Gandhi Market, Wani, Dist Yawatmal, Pin 445304, Maharashtra State .
Warangal
Canara Bank : Station Road
Warangal
HDFC Bank Ltd.: Nakkalagutta, Hanamkonda
Warangal
IDBI Bank Ltd., CMS Desk, Gr. Floor, Shri Tirumala Mall Municipal, Door Nos 5-9 130, Main Road, Sikhwadi, Kishanpura, Hanamkonda, Warangal – 506001
Wardha
IDBI Bank Ltd., Sahu Bldg, Anaj Line, Wardha – 442001
Warud(No Clearing House, Cheques presented across the counter)
IDBI Bank Ltd., CMS Desk, P A Patil Building, Approach Road, Warud , Amravati – 444906
Yamuna Nagar
Canara Bank : Jawahar Market, Radaur Road
Yamunanagar
IDBI Bank Ltd., CMS Desk, Mela Singh Chowk, Model Town, Yamunanagar – 135001 – Haryana
Yeotmal
IDBI Bank Ltd., CMS Desk,SAVARKAR MARKET,DATTA CHOWK,YEOTMAL – 445001
Abohar
IDBI Bank Ltd., CMS Desk, Gaushala Road, Near Bhadoo Filling Station, Near LIC Building,
*Pune /Mumbai

Who Can Apply/Invest?

1] Individual, 2] HUF, 3] Charitable Institute, 4] University, 5] Company, 6] Mutual Funds, 7] Firms, 8] Bank/Commercial RRB, 9] Co-operative, 10] NRI, 11] Financial Institute.

To know the status of your submitted application form, interest and maturity payment contact the registrar of issue :-
M/s Beetal Financial & Computer Services Pvt Ltd
99, Beetal House, Near Harsukh Das Mandir, Behind Local Shopping Centre
Madangir, New Delhi-110062 Tel :011 29961281-83,  
E.Mail :nhaibonds@gmail.com, beetalrta@gmail.com

Company Profile:-


An autonomous body of Government of India under the ministry of Road, Transport & Highways constituted on June 15, 1989 under section 3(1) of the National Highways Authority of India Act, 1988.

* The authority aims to survey, develop, maintain and manage the National Highways, to construct offi ces or workshops, to establish and maintain hotels, restaurants and rest rooms at or near the highways vested in or entrusted to it, to regulate and control the plying of vehicles, to develop and provide consultancy and construction services and to collect fees for services or benefi ts rendered in accordance with the Act.

* As on August 31, 2011, NHAI has awarded 141 BOT Toll based contracts valued at Rs.1,04,984 crores, 49 BOT Annuity based contracts valued at Rs.29,081 crores through PPP mode.

* Sources of funds include:

(i) Government support in the form of capital base, cess funds, additional budgetary support, capital grants, maintenance grant, ploughing back of toll revenue and loan from GoI, (ii) loan from multilateral agencies and (iii) market borrowings.

NHAI Capital Gain Bond (NHAI)Investment Advisor –Agents- Broker-Distributor-Consultants services in Agra, Ahmedabad, Ahmednagar, Ajmer, Akola, Aligarh, Allahabad, Ambala Cantt, Amritsar, Anand, Asansol, Aurangabad, Bangalore, Bardoli, Bareilly, Belgaum, Bharuch, Bhatinda, Bhavnagar, Bhilai,Bhilwara, Bhopal, Bhubaneshwar, Bokaro, Burdwan, Calicut (Kozhikode), Chandigarh, Chennai, Coimbatore, Cuttack, Dehradun, Dhanbad, Durgapur, Ernakulam, Erode, Faridabad, Ghaziabad, Gorakhpur, Guntur, Gurgaon, Guskara (W.B), Guwahati, Gwalior, Haldwani, Hissar, Hubli, Hyderabad, Indore, Jaipur, Jalandhar, Jammu, Jamnagar, Jamshedpur, Jabalpur, Jhansi, Jodhpur, Kanpur, Karnal, Karur, Kochi, Kolhapur, Kolkata, Korba, Kota, Kottayam, Lucknow, Ludhiana, Madurai, Manglore, Mathura, Meerut, Moradabad, Mumbai, Muzaffarnagar, Muzaffarpur, Mysore, Nagpur, Nasik, Navsari, Nellore, New Delhi,Noida, Ootacamund, Panji (Goa), Panipat, Patiala, Patna, Pondicherrry, Pune, Raipur, Rajahmundry, Rajkot, Ranchi, Rohtak, Roorkee, Saharanpur, Secunderabad, Selam, Shillong, Shimla, Shimoga, Siliguri, Sholapur, Srinagar (J&K), Surat, Surendranagar, Thane, Thrissur (Trichur),Tiruchirapalli, Tirupathi, Tirupur, Trichy, Trivandrum, Udaipur, Unjha (Guj), Vadodara, Valsad, Varanasi, Vijayawada, Visakhapatnam, Vyara (Guj), Warangal, Yamuna Nagar,NHAI capital gain bonds agents pune, NHAI capital gain bonds broker pune, NHAI capital gain bonds distributor pune, NHAI capital gain bonds investment pune, NHAI capital gain bonds consultants pune, NHAI capital gain bonds advisor pune, NHAI capital gain bonds brokers pune, NHAI capital gain bonds distributors pune, NHAI capital gain bonds investments pune, NHAI capital gain bonds consultants, NHAI capital gain bonds agents, NHAI capital gain bonds brokers, NHAI capital gain bonds distributors, NHAI capital gain bonds investment, NHAI capital gain bonds 2017-187, NHAI capital gain bonds application financial year 2016-17, NHAI interest rates, NHAI capital gain interest rates, download application form NHAI 54 ec capital gain bond application form, NHAI 54 ec capital gain bond pune, NHAI 54ec bonds, 54ec bonds nhai, NHAI capital gains bonds, NHAI bond, NHAI bonds application form, NHAI 54 ec bonds, NHAI application form, NHAI bonds price, NHAI and bonds, NHAI capital gain bonds 2016-17, NHAI interest rates, NHAI capital gain interest rates, download application form NHAI 54 ec capital gain bond application form, NHAI 54 ec capital gain bond pune, NHAI 54ec bonds, 54ec bonds nhai, NHAI capital gains bonds, NHAI bond, NHAI bonds application form, NHAI 54 ec bonds, NHAI application form, NHAI bond price, NHAI bonds price, NHAI and bonds,National Highway Authority of India capital gain bonds agents pune,National Highway Authority of India capital gain bonds broker pune,National Highway Authority of India capital gain bonds distributor pune, National Highway Authority of India capital gain bonds investment pune, National Highway Authority of India capital gain bonds consultants pune, National Highway Authority of India capital gain bonds advisor pune, National Highway Authority of India capital gain bonds brokers pune, National Highway Authority of India capital gain bonds distributors pune, National Highway Authority of India capital gain bonds investments pune, National Highway Authority of India capital gain bonds consultants, National Highway Authority of India capital gain bonds agents, National Highway Authority of India capital gain bonds broker, National Highway Authority of India capital gain bonds distributor, National Highway Authority of India capital gain bonds investment, National Highway Authority of India capital gain bonds 2017-18,National Highway Authority of India interest rates, National Highway Authority of India capital gain interest rates, download application form National Highway Authority of India 54 ec capital gain bond application form, National Highway Authority of India 54 ec capital gain bond pune, National Highway Authority of India 54ec bonds, 54ec bonds National Highway Authority of India, National Highway Authority of India capital gains bonds, National Highway Authority of India bond, National Highway Authority of India bonds application form, National Highway Authority of India 54 ec bonds, National Highway Authority of India application form, National Highway Authority of India bond price, National Highway Authority of India bonds price, National Highway Authority of India NHAI application form submission centre branch and bonds, National Highway Authority of India bank branch to submit application form, National Highway Authority of India application submission centres, National Highway Authority of India bonds application form 2017-18, NHAI Capital Gain bonds application form 2017-18, nhai capital gain bond home service